I'm constantly amazed at just how much my training is influenced by the people on this site.
Whether you're looking for a new piece of equipment, an unusual exercise variation or just an idea of how others approach things, you'll enjoy these :
Over to you. I'd love to hear what you think : leave your comments on the above articles, and share them with your friends/colleagues/clients and so on.
NB : if you're keen to do a little fitness writing and would like to submit your own piece for Straight to the Bar, get in touch.
Video : Flux Diets And Fat Loss (Ryan Humiston)
Very interesting approach.


Gymchat 278 – TBA
We're still finalising the details for this week's discussion. I'll post them on the blog (and Twitter, Facebook etc) shortly.
In the meantime, take a look at some of the previous episodes of the show – (there's an example below, and a full list here). And if you've got any questions or comments on the various topics discussed, we'd love to hear them. Just leave a note below the video.


Previously : In Gymchat 228 we discussed In-Season Training for Hockey with Personal Trainers Conor Doherty and Josh Hewett. Great conversation.
And if you missed it the first time (or just want to go over a particular point again), check out the full video over on Josh's Youtube channel :
https://www.youtube.com/watch?v=I2vEmskbM2A.


NB : If you'd like to take part in a future episode – either as an interviewee, or as a guest host – just drop us a line. Love hearing how everyone else trains.
Checking Out : Mentech Xe1 (Smartwatch)
Looks great.
It's wonderful to see new entrants to the smartwatch space (competition always encourages new functionality and ever-lower prices). The Mentech Xe1 comes with the usual array of fitness- & health-tracking features, with a little AI coaching thrown in for good measure.
A little video will show you what I mean :
The Mentech Xe1.
Ever Tried Kettlebells?
If you've seen people using them but never taken the plunge yourself, here are the ones I use personally. You can also pick up a book/DVD/course if you want to learn how to put them to work.
Tip of the Week: Lifting Without a Spotter
Each week we publish a number of tips and techniques via Twitter, the blog; and the newsletter. Wherever you are, there's always a way to improve what you're doing.
---
I love the home gym – it's definitely the perfect place to focus, and to really get to work. Particularly when you're training solo.
That said, there are a few things to keep in mind when lifting by yourself. In the Setting Up the Home Gym Gymchat, Andrew noted his own guidelines for Lifting Without a Spotter. Good stuff.


From Gymchat 167 – Setting Up the Home Gym :
My personal general rules for lifting without a spotter:
Don't do:

1. Anything I haven't done before.
2. Anything that could get me killed.
3. Anything that I am not 100% sure that I will get all the reps.
4. Anything that I cannot do with good form.

Do:

1. Anything that doesn't violate the "don't do" and will get me stronger!
Love it.


Exercise Feat Of The Week : Kettlebells for Height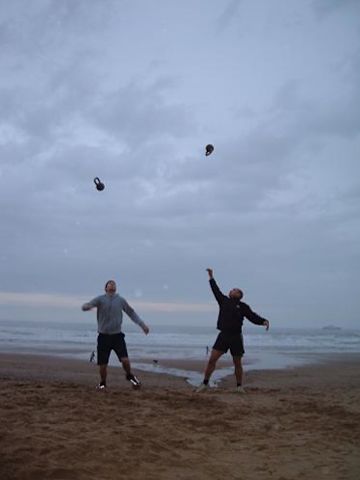 Via The Knuckledraggers.


---
Incidentally, if you'd like to get in touch regarding this or any other aspect of strength, you can contact me here. Look forward to hearing from you.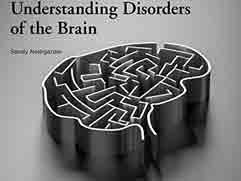 It'll come as no surprise that we discuss a lot of fitness-related books, courses & podcasts; on this site as well as the various networks noted in the sidebar.
Understanding Disorders of the Brain is a wonderful look at many of the medical disorders which impact the Brain – describing the exact way they 'work' in each case. Incredible insights.
Incidentally, I'm always looking to add to the 'books to read' list. If you've come across something which you'd love everyone else to check out, drop me a line.
There's also a list of our all-time fitness suggestions over there. Dive on in.