I'm constantly amazed at just how much my training is influenced by the people on this site.
Whether you're looking for a new piece of equipment, an unusual exercise variation or just an idea of how others approach things, you'll enjoy these :
How to Balance Weight Training and BJJ
Mike
Great combination.




Looking At : Dec 18 , 2022
Scott Andrew Bird | follow @scottbird
What's been going on this week? Quite a lot actually.



Over to you. I'd love to hear what you think : leave your comments on the above articles, and share them with your friends/colleagues/clients and so on.
NB : if you're keen to do a little fitness writing and would like to submit your own piece for Straight to the Bar, get in touch.
Video : It's Time to Pay Attention to A.I. (ChatGPT and Beyond) (ColdFusion)
Interesting uses of ChatGPT, notably the potential use as a Personal Trainer [8m:11s in]. Would love to hear your thoughts –
how would (or do) you take advantage of such a capability?
Gymchat 278 – TBA
We're still finalising the details for this week's discussion. I'll post them on the blog (
and Twitter, Facebook etc
) shortly. In the meantime, take a look at some of the previous episodes of the show – (
there's an example below, and a full list here
). And if you've got any questions or comments on the various topics discussed, we'd love to hear them. Just leave a note below the video.
Previously
: In
Gymchat 198
we discussed
The Science of Muscle Growth
with
Chemist & Personal Trainer Kevin Stock
, together with Personal Trainer
Kirk Fontaine
.
Great conversation
. (And if you missed it the first time (
or just want to go over a particular point again
), check out the full video over on Kirk's Youtube channel :
https://www.youtube.com/watch?v=mamh2KkAwrU
).
NB
: If you'd like to take part in a future episode –
either as an interviewee, or as a guest host
– just
drop us a line
. Love hearing how everyone else trains.
Checking Out : RingConn Smart Ring (Fitness Wearable)
Looks great.
The
RingConn Smart Ring
is a wearable device in the form of a finger ring, tracking the usual array of health & fitness features. Movement, sleep, skin temperature and so on. And as there's no screen, the battery life is certainly on the healthy side. A bit of video :
The
RingConn Smart Ring
.
Ever Tried Kettlebells?
If you've seen people using them but never taken the plunge yourself, here are the ones I use personally. You can also pick up a book/DVD/course if you want to learn how to put them to work.
Tip of the Week : Why Warm Up?
Each week we publish a number of tips and techniques via
Twitter
,
the blog
; and the newsletter. Wherever you are, there's always a way to improve what you're doing. This tip comes to us from
Kirk Fontaine
, and is a snippet from the discussion
Stretching & Warming Up
. Was a great one.
---
In response to a couple of questions on '
Why Warm Up?
' :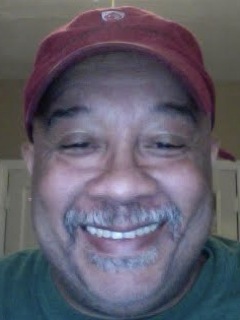 If you are to participate in exercise the first thing you need to do is warm up. The warm up is important to prepare your mind and body so that you can get the very best out of the exercise. The effect of a warm up on preventing injury is not clear however research does suggest increased muscle temperature decreases the risk of muscle tear.
Warming up will :

Increase your heart rate to give you increased blood flow around the body to the muscles
Improve oxygen delivery to the muscles
Stimulate faster muscle contraction
Improve the joints' ability to endure stress.
Good stuff.
Unlock Your Hips, Unlock Your Squat
I get a
lot
of questions regarding the impact of '
unlocking your hips
' on heavy squatting.
Rick Kaselj
goes into it in plenty of detail in the '
Unlock Your Hip Flexors
' program; and I've also posted a brief video below which demonstrates/explains some of the exercises.
Both (
working with Ryan, and Rick's program
) are highly recommended. And as always, we love hearing your feedback – if you sample any of the above exercises or the '
Unlock Your Hip Flexors
' program, we'd love to hear about it.
Exercise Of The Week : Use What You've Got
Via
Royce's Rants
: Outdoor training in Ghana. The heat certainly isn't an excuse.
---
Incidentally, if you'd like to get in touch regarding this or any other aspect of strength, you can contact me
here
. Look forward to hearing from you.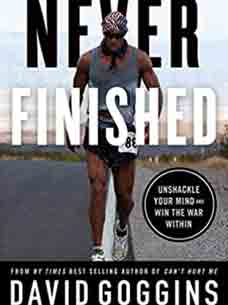 It'll come as no surprise that we discuss a
lot
of fitness-related books; on this site as well as the various networks noted in the sidebar. We've looked at a number of 'Mental Toughness' books over the years, and
'Never Finished'
by the incredible David Goggins is easily the gold standard. If some serious mental resilience is what you're after, this is an excellent place to start. Dive in. Incidentally, I've got an evergrowing list of '
books to read
', and i'm always looking to add to it.
Suggestions welcome.
There's also a list of our
all-time fitness suggestions
over there. Dive on in.