I'm constantly amazed at just how much my training is influenced by the people on this site.
Whether you're looking for a new piece of equipment, an unusual exercise variation or just an idea of how others approach things, you'll enjoy these :
Gem From The Vault : The Gym Bag Essential that Could Take You to the Next Level
Jeff Wilson (Basic Instinct Fitness)
Make sure you've got one ready.




Looking At : Nov 13, 2022
Scott Andrew Bird | follow @scottbird
What's been going on this week? Quite a lot actually.



Over to you. I'd love to hear what you think : leave your comments on the above articles, and share them with your friends/colleagues/clients and so on.
NB : if you're keen to do a little fitness writing and would like to submit your own piece for Straight to the Bar, get in touch.
A great way to tackle things.
Gymchat 278 – TBA
We're still finalising the details for this week's discussion. I'll post them on the blog (
and Twitter, Facebook etc
) shortly. In the meantime, take a look at some of the previous episodes of the show – (
there's an example below, and a full list here
). And if you've got any questions or comments on the various topics discussed, we'd love to hear them. Just leave a note below the video.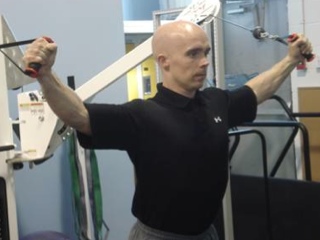 Previously
: In
Gymchat 190
we discussed
Olympic Lifting
with
Strength & Conditioning Coach
Karsten Jensen
, together with Personal Trainer
Kirk Fontaine
.
Great conversation
.
NB
: If you'd like to take part in a future episode –
either as an interviewee, or as a guest host
– just
drop us a line
. Love hearing how everyone else trains.
Checking Out : AirTulip (Bed Headboard with Air Purification System)
Interesting idea.
The
AirTulip
is a large air purifier built in to a bed's headboard, cleaning the air as you sleep. Perfect. Although the basic functionality is pretty self-explanatory, the video below will show the device in action :
The
AirTulip
. Looks great.
Ever Tried Kettlebells?
If you've seen people using them but never taken the plunge yourself, here are the ones I use personally. You can also pick up a book/DVD/course if you want to learn how to put them to work.
Tip of the Week : The Benefits of Getting Your Shoes Fitted (Rather Than Fitting Them Yourself)
Each week we publish a number of tips and techniques via
Twitter
,
the blog
; and the newsletter. Wherever you are, there's always a way to improve what you're doing.
---
There were a number of great points raised in
Gymchat 185 – Training for Marathons & Triathlons
, including this suggestion from
Chas
. There are real benefits to having your shoes fitted, rather than simply picking the ones you think will work well.
Well said.
Unlock Your Hips, Unlock Your Squat
I get a
lot
of questions regarding the impact of '
unlocking your hips
' on heavy squatting.
Rick Kaselj
goes into it in plenty of detail in the '
Unlock Your Hip Flexors
' program; and I've also posted a brief video below which demonstrates/explains some of the exercises.
Both (
working with Ryan, and Rick's program
) are highly recommended. And as always, we love hearing your feedback – if you sample any of the above exercises or the '
Unlock Your Hip Flexors
' program, we'd love to hear about it.
Exercise Feat Of The Week : 585lb Walking Lunges
Fortunately
my home gym
doesn't have a lot of spare room, or I might just be tempted to try this – walking lunges with 585lb. OK, perhaps with a somewhat lighter load. For now, anyway.
---
Incidentally, if you'd like to get in touch regarding this or any other aspect of strength, you can contact me
here
. Look forward to hearing from you.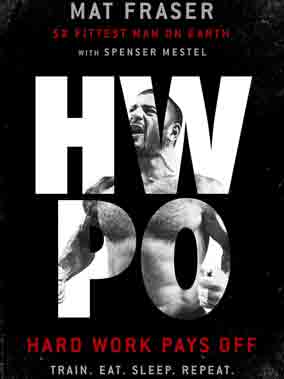 It'll come as no surprise that we discuss a
lot
of fitness-related books; on this site as well as the various networks noted in the sidebar.
'HWPO'
is a wonderful look at what it takes – both physically and mentally – to achieve any sort of '
high level of fitness
' goal. Love it. Incidentally, I've got an evergrowing list of '
books to read
', and i'm always looking to add to it.
Suggestions welcome.
There's also a list of our
all-time fitness suggestions
over there. Dive on in.