I'm constantly amazed at just how much my training is influenced by the people on this site.
Whether you're looking for a new piece of equipment, an unusual exercise variation or just an idea of how others approach things, you'll enjoy these :
Over to you. I'd love to hear what you think : leave your comments on the above articles, and share them with your friends/colleagues/clients and so on.
NB : If you're keen to do a little fitness writing and would like to submit your own piece for Straight to the Bar, get in touch.
Video : Dr Peter Attia on Longevity Drugs, Alzheimer's Disease, and The 3 Most Important Levers to Pull (Dr Peter Attia & Tim Ferriss)
Strap yourself in – it's a lengthy [2.5 hours], but fascinating conversation. Loved it.
Gymchat 278 – TBA
We're still finalising the details for this week's discussion. I'll post them on the blog (
and Twitter, Facebook etc
) shortly. In the meantime, take a look at some of the previous episodes of the show – (
there's an example below, and a full list here
). And if you've got any questions or comments on the various topics discussed, we'd love to hear them. Just leave a note below the video.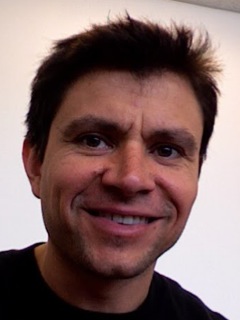 Previously
: In
Gymchat 241
we discussed
Advanced Fat Loss : Losing the Last 10lb
, with
Online Fitness Coach
Vic Magary
, joined by
Personal Trainer (and Strength Athlete) Josh Hewett
. Great conversation.
If you missed the live stream (
or just want to go over a particular point again
), you'll find
the entire video here
.
NB
: if you'd like to take part in a future episode –
either as an interviewee, or as a guest host
– just
drop us a line
. Love hearing how everyone else trains.
Ever Tried Kettlebells?
If you've seen people using them but never taken the plunge yourself, here are the ones I use personally. You can also pick up a book/DVD/course if you want to learn how to put them to work.
Checking Out : Alpha Neck (Massage Device)
Interesting combination.
The
Alpha Neck
is a heated massage device, designed for use with both the upper back & neck. In addition to the heat, the device uses a combination of traction and acupressure techniques. Keen to try one out. And to see the device in action, a little video :
The
Alpha Neck
.
Tip of the Week: Lifting Without a Spotter
Each week we publish a number of tips and techniques via Twitter, the blog; and the newsletter. Wherever you are, there's always a way to improve what you're doing.
---
I love the home gym – it's definitely the perfect place to focus, and to really get to work. Particularly when you're training solo.
That said, there are a few things to keep in mind when lifting by yourself. In the Setting Up the Home Gym Gymchat, Andrew noted his own guidelines for Lifting Without a Spotter. Good stuff.


From Gymchat 167 – Setting Up the Home Gym :
My personal general rules for lifting without a spotter:
Don't do:

1. Anything I haven't done before.
2. Anything that could get me killed.
3. Anything that I am not 100% sure that I will get all the reps.
4. Anything that I cannot do with good form.

Do:

1. Anything that doesn't violate the "don't do" and will get me stronger!
Love it.


Unlock Your Hips, Unlock Your Squat I get a lot of questions regarding the impact of 'unlocking your hips' on heavy squatting. Rick Kaselj goes into it in plenty of detail in the 'Unlock Your Hip Flexors' program; and I've also posted a brief video below which demonstrates/explains some of the exercises.
Both (working with Ryan, and Rick's program) are highly recommended. And as always, we love hearing your feedback – if you sample any of the above exercises or the 'Unlock Your Hip Flexors' program, we'd love to hear about it.
Exercises of the Week : Ice-Skating Skills and Drills
This snippet is from the upcoming Ultimate Skating Skills DVD – featuring Sonya Shewchuk, champion skater and former skating coach with the Toronto Maple Leafs. Looks great.


---

Incidentally, if you'd like to get in touch regarding this or any other aspect of strength, you can contact me here. Look forward to hearing from you.