I'm constantly amazed at just how much my training is influenced by the people on this site. Whether you're looking for a new piece of equipment, an unusual exercise variation or just an idea of how others approach things, you'll enjoy these :
Over to you. I'd love to hear what you think : leave your comments on the above articles, and share them with your friends/colleagues/clients and so on.
NB : If you're keen to do a little fitness writing and would like to submit your own piece for Straight to the Bar, get in touch.
Video : Betting Big On Genomics Stocks (Steven Mark Ryan)



This video highlights the potential upcoming changes in genomics (many of which we've discussed on the main site, if you're looking to dive in a little deeper), as well as noting just one of the ways to invest your money into such possibilities. Interesting mix.
Gymchat 278 – TBA
We're still finalising the details for this week's discussion. I'll post them on the blog (and Twitter, Facebook etc) shortly.
In the meantime, take a look at some of the previous episodes of the show – (there's an example below, and a full list here). And if you've got any questions or comments on the various topics discussed, we'd love to hear them. Just leave a note below the video.


Previously : In Gymchat 215 we discussed The Health, Fitness, & Fat Loss Benefits of GARLIC with Bodybuilder Paul Teixeira and Strongman & Personal Trainer Josh Hewett. Great conversation.


If you missed the live stream (or just want to go over a particular point again), you'll find the entire video here.
NB : if you'd like to take part in a future episode – either as an interviewee, or as a guest host – just drop us a line. Love hearing how everyone else trains.
The Future of Fitness : Health & Fitness Predictions for 2021
We've looked at the possible future of both health & fitness many times over the years – Workout Clothing, Virtual Training Partners, various medical discoveries and of course the Gymchats. Particularly 176 and 224.
Continuing those thoughts, here are a few items that may make an appearance over the next year or so. Health & Fitness Predictions for 2021.
NB : I always receive some wonderful feedback on these 'peer into the future' posts – greatly appreciated. If you'd like to drop me a line, just point me to a tweet or leave a comment on the relevant Straight to the Bar post. Cheers.


Several ageing-related clinical trials begin. I suspect that we'll see the end of 'death from old age' by the end of this decade, with some wonderful advancements between now and then.
Neuralink begins human trials (Initially looking at restoring movement in tetraplegics and paraplegics). Other BCI products such as Paradromics Inc's 'Argo' and Synchron Inc's 'Stentrode' launch publically.
3D-printed temporary hospitals begin appearing. Initially as tests, with emergency uses coming shortly afterward.
Many more electric cars are launched, and EV chargers will seem to appear regularly. If you're in a position to, this is a great time to install a couple at your place of business.
At the same time, several ICE (Internal Combustion Engine) vehicle bans begin, and many more are heavily discussed. The ability to train outdoors gets a little easier as a result, and many of the pollution-related health impacts continue to decline.
SpaceX's global satelite internet constellation 'Starlink' is available in most countries worldwide, with other areas being gradually filled in. Although ideal in many situations, it's the emergency use that I'm most excited about (think of the ability to communicate in a town which has just been hit by fire/flood/hurricane etc).
NB : Amazon's 'Kuiper' service (same idea) will follow shortly afterward, with launches beginning at the end of the year.
Autonomous driving gets a whole lot closer. Tesla's FSD builds are fairly solid, and rolled out to a global fleet of testers in order to find edge cases.
Incredible potential for those who can not (or should not) drive.
Autonomous delivery of food & medicine tested in several locations, prior to their commercial roll-outs. Small, electric and wonderfully convenient.
Intelligent home air-conditioning systems (with inbuilt water and air filtration in many cases) begin to appear. Healthier homes, and much less expensive to run. Perfect.
Gene sequencing becomes much, much cheaper over the year; and is used more and more broadly. In many cases, genetic modification follows close behind, and the diseases solved impact larger and larger groups of people.
---
Incidentally – if you're wondering how we've done in the past, here are all of the previous futurism articles.


Over to you. What are your thoughts on the various predictions above – both the content and the timeframes? Anything you'd change, or add?
And what are your own predictions for next year, both for the fitness and medical worlds? Drop a comment below, or over on Twitter.


Checking Out : Cardlax 2.0 (Portable EMS Device)
Interesting idea.
The Cardlax 2.0 is a credit card-sized portable massager for impromptu massage sessions. Electrical Muscle Stimulation, 10 intensity levels.
Wireless, and washable.
A little video :



The Cardlax 2.0.


---
Quick update on the Hip Thruster we mentioned recently – fantastic thing.
Rather than trying to explain how it works, here it is in action :



Good stuff Bret, looks great.


Exercise of the Week : The Voyer Shrug
A new shrug variation? Perfect.


---
Incidentally, if you'd like to get in touch regarding this or any other aspect of strength, you can contact me here. Look forward to hearing from you.


Want to Guest Host a Gymchat?
I love the Gymchats – great show. Fantastic to hear how everyone trains.
To help uncover even more, I'd like to extend an invitation. For you to act as a Guest Host, and interview someone you know about their own workouts & competitions. Whether that's a work colleague, training partner or just someone you know who likes to lift.


If you'd like to Guest Host an episode or two of the show, let me know. And if you haven't watched any yet and would like to see what they're all about, there's a full list here. Cheers.


Images of Strength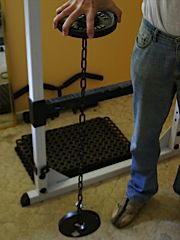 As you might expect, we love seeing training-related photographs. Pics of your home gym, DIY equipment, workouts, diet or competitions – it's all fantastic.
If you've got an image or three that you'd love to share with a strength-focussed audience, just upload them to Flickr/Instagram/SmugMug and send us the link. Cheers.



Smart Home Gyms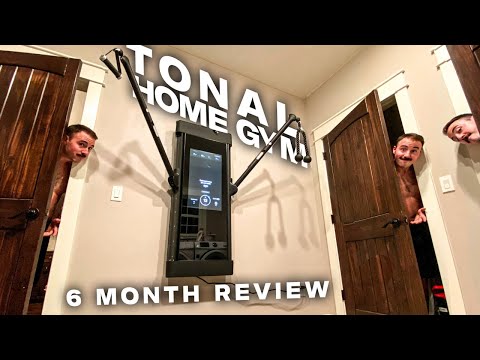 We've taken a look at a number of these options recently (full list here), and it's certainly an interesting area. If you're new to the concept or would just like to dive in a little deeper, swing by the guide page.


NB : If Twitter's your thing, I've put together a list of the various 'smart home gym' companies noted above. You'll find it here :
twitter.com/i/lists/1333186499827810305 .


Other Products We've Looked At
Over the years we've noted many wonderful devices, books, videos and pieces of equipment. Dive in.


Podcasts
I listen to an ever-changing pool of podcasts, discussing the many aspects of training and nutrition possible. Most recently :
FoundMyFitness (Dr Matthew Walker on Sleep)
Over to you. Any you'd recommend?
Strength Training on Instagram
It's fair to say that we've checked out quite a few images over the years – on Flickr & Smugmug in particular.
A friend of mine just pointed me to Chris Stanciu 's Instagram feed, which contains a great mix of nutrition and workout images :
instagram.com/officialgainsthetics.


Twitter Lists
I use Twitter for a number of things, as I'm sure everyone else here does. To talk about strength training, nutrition and many other topics. Works well.
To make this a little easier – and so people can dive right in to the topics that interest them – I use Twitter's 'List' functionality quite a bit. There's a full list of them here :
https://twitter.com/scottbird/lists
Whatever you're in to, it's all there.
NB : the above lists are always being fine-tuned. If you know of someone who tweets regularly about a particular subject and should be on one of them, let me know.


Ferocious Fitness (Phil Ross, Marty Gallagher)
Remember this? Great book.
Ferocious Fitness : A Fighter's Proven Action Plan to Develop Blazing Power, Animalistic Strength and Killer Conditioning is a distillation of Phil Ross' training wisdom, in the form of a superbly comprehensive book.
We took a look at the digital version recently, and you'll be pleased to know that the paperback version is now available. Definitely worthy of a place on the fitness shelf.
Phil Ross' Ferocious Fitness.
Kettlebell Exercise Demonstrations & Tutorials
We've looked at a lot of kettlebell exercises and variations over the years – in the form of tips, tutorials and demonstrations.
Where do you find them all? Right here – a complete list of Kettlebell Exercise Demonstrations & Tutorials.
Enjoy.


Daily Newsletters
Finally, for a daily dose of tangentially-related information – check out the following. All are compiled daily, and cover the following topics :
Electric Cars in Australia (great way to help tackle air-pollution)
Leave It In The Ground (tackling air-pollution from a slightly different angle)
Better Sleep Nightly (my favourite form of recovery)
And yes, they're absolutely free.