I'm constantly amazed at just how much my training is influenced by the people on this site. Whether you're looking for a new piece of equipment, an unusual exercise variation or just an idea of how others approach things, you'll enjoy these :
Over to you. I'd love to hear what you think : leave your comments on the above articles, and share them with your friends/colleagues/clients and so on.


NB : If you're keen to do a little fitness writing and would like to submit your own piece for Straight to the Bar, here's how.
Video : How to Wrap Your Knees (Matt Vincent and Mark Bell)
Good stuff guys.



Gymchat 276 – NLP Skills for Fitness Professionals (Jen Mulhall)
Neuro-Linguistic Programming. Certainly an interesting – if somewhat controversial – form of psychotherapy. Perhaps more widely known in communications and personal development contexts.
This week we'll be looking closely at these last two areas, identifying the specific skills which are most valuable in a strength-training environment. Particularly for those on the Fitness Professional side of the fence.
Tackling this one are are Personal Trainers (and Strength Athletes) Jen Mulhall and Josh Hewett. Fantastic.


NB : No matter where you stand on a subject like this, we'd love to hear your thoughts. If there's a particular subject you'd like Jen and Josh to address, just swing by the event page for this Gymchat and leave a comment or jump in the Hangout and ask them directly.
And if you'd like to point your friends/colleagues to the discussion, just use the 'share' button at the top of that page. The more the merrier.


Details –
Who : Personal Trainers (and Strength Athletes) Jen Mulhall and Personal Trainer (and Strength Athlete) Josh Hewett
Topic : NLP Skills for Fitness Professionals
When : Monday Feb 23, 8:00pm EDT (the Event page shows what time that is in your local timezone).
How : Watch the live stream, join the hangout (just add Top Form Fitness to one of your circles, and Josh'll send out the URL when the Hangout starts), or jump in the Q&A on the Event page itself. We'll also post the full video shortly after the Gymchat.


Coming Up : We've got several fantastic discussions coming up shortly – with Powerlifter Bill Piche, Strength & Conditioning Coach Matt Palfrey and many, many others. Of course, we're always scheduling more; if you'd like to suggest either a topic or a person that should definitely be on the show, drop us a line. Cheers.


Tip of the Week: Steel Bending Benefits – Increased Neural Strength
Each week we publish a number of tips and techniques via Twitter, Google+, the blog; and now the newsletter. Wherever you are, there's always a way to improve what you're doing.
This tip comes to us from 'Unbreakable' Adam Glass' superb article Why Bend Steel?; and looks at just one of the great benefits of a regular dose of steel bending. Increased Neural Strength.
---
Over to Adam :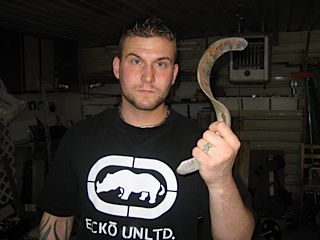 First benefit is to your neural strength: Steel bending is an exceptional way to build your single unit application of tension. What I mean is this – you have to tense and load every muscle in your body, take out all "leakages", brace everything together and direct it through you hands with a sniper's precise angle. If you get sloppy punching on the nails ends, you will hurt yourself. You could possibly punch yourself in the face, roll your hands out of the groove, stab yourself, or any other combination of less desirable outcomes. This activity will turn your wrist to stone. Your ability to direct power will be significantly increased. This will directly carry over to any other strength-skill you currently have. The way I load up to bend a Huge Stainless Steel Bastard is exactly the same feeling as when I load up to pull a max dead, to press a 48kg bell, or to slam an axe through a log. It adds a critical power appliance to your "strength skill tool box".
This increase in strength and power naturally will carry over to an increase in your endurance. Anyone who has bent a nail will tell you the first time they bent it was so tiring. I have watched people sweat bullets bending their first respectable nail. As time goes on you gain huge reserves of power. A personal testament to this level of power for me was October 2007 when I bent 150 60D nails in one hour using the double under (DU) grip. That represented a massive improvement from Jan 2007, when bending 10-15 nails left my hands extremely fatigued.


Good stuff.


Checking Out : Royal Marines Fitness Manual
Looks good.
Next up on the 'books to check out' list is the Royal Marines Fitness Manual, by former Marine Sean Lerwill. Quite simply it covers the fitness training the recruits are put through; which doubles as a training regime for anyone looking to achieve that 'whole lot fitter' status. Whether that means being able to run a marathon, lift heavy objects, or push through your own mental brick walls.
Sean Lerwill's Royal Marines Fitness Manual. Good stuff.


---
Quick update on the Hip Thruster we mentioned recently – fantastic thing.
Rather than trying to explain how it works, here it is in action :

Good stuff Bret, looks great.


Exercise of the Week : Tire Flip 'n' Drag



In the mood for some tyre work, but not sure whether to start dragging or flipping? How about both at once.


---
Incidentally, if you'd like to get in touch regarding this or any other aspect of strength, you can contact me here. Look forward to hearing from you.


New Guide : The Straight to the Bar Guide to Fat Loss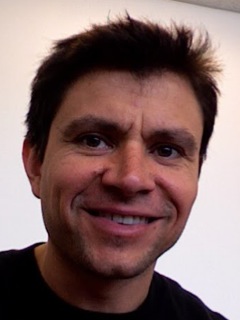 We've received some fantastic feedback following Vic Magary's Gymchats on Fat Loss, cheers. Greatly appreciated.
If fat loss is one of your own fitness goals, and you haven't yet watched the discussions, you'll find them all here. I've also added several other fat loss resources we've noted over the years – all of them highly recommended. Dive in.



Straight to the Bar Strength Calendar
Taking part in, helping out with or going to watch an upcoming strength competition?
Tell us about it.


Kettlebell Exercise Demonstrations & Tutorials
We've looked at a lot of kettlebell exercises and variations over the years – in the form of tips, tutorials and demonstrations.
Where do you find them all? Right here – a complete list of Kettlebell Exercise Demonstrations & Tutorials.
Enjoy.


A Daily Dose
Love this stuff? Same here. If you're looking for a daily dose of strength-training goodness, grab the Straight to the Bar Daily.
Absolutely free.


Giving
If you've been training for a while, gradually cleaning up your diet, no doubt you've experienced the amazing power of transformation. It's a tremendous feeling.
If you're ready to give someone else a hand to transform their own lives – through education, sharing equipment, financial help – take a look at the full list of organisations on the Giving page. Cheers.