This Week on Straight to the Bar
I'm constantly amazed at just how much my training is influenced by the people on this site. Whether you're looking for a new piece of equipment, an unusual exercise variation or just an idea of how others approach things, you'll enjoy these :
Over to you. I'd love to hear what you think : leave your comments on the above articles, and share them with your friends/colleagues/clients and so on.


NB : If you'd like to submit your own piece for Straight to the Bar, here's how.
Video : The Undergrip Pinch Pull-up
Adam and the GripMo. Good stuff.




Gymchat 203 – Fat Loss (with Vic Magary)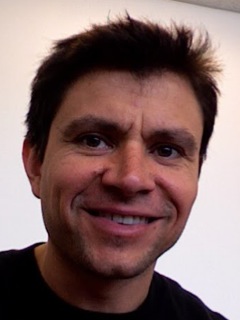 Fat loss. It's certainly a goal for an awful lot of people, but where exactly do you start? What do you eat, what do you do?
This week we'll be discussing this fascinating area. Whether you're looking to do a little fine-tuning or shed a load of 'extra material', we'll detail precisely how to do that. Joining us is Online Fitness Coach Vic Magary, Personal Trainer Kirk Fontaine and You. Should be a great one – see you there.


---
Details –
Who : Online Fitness Coach Vic Magary, Personal Trainer Kirk Fontaine and You
Topic : Fat Loss
When : Wednesday May 8, 9pm EST
See you there.
NB : If this is the first time you're joining us for one of the Video Gymchats, welcome. There are three basic ways to watch this (depending on whether you want to join us on the Hangout and ask a question or two, or just sit back and take it all in) – full details here. However you like to do it, we've got you covered.
---
Coming Up : In upcoming Gymchats we'll be discussing CrossFit, Rope Training and the Fitness Future of technologies such as Google Glass. Get your questions ready.


And if you'd like to suggest a topic for a future discussion – or volunteer to be interviewed on the show – just drop us a line. Cheers.


Tip of the Week: How a Paleo Diet Can Benefit Strength Training
Each week we publish a number of tips and techniques via Twitter, Google+, the blog; and now the newsletter. Wherever you are, there's always a way to improve what you're doing.
---
My diet has been gradually improving for years (since I began lifting weights), becoming cleaner and more streamlined over time. This was all with the purpose of having a greater intensity in the gym, and recovering faster. Of course there are many other benefits; these are just the two that were on my radar.


In May 2009 I decided to make a transition to a new eating approach altogether, the Paleo Diet. Not only did I experience a number of incredible health benefits, the intensity and recovery aspects increased markedly. Here's a brief look at the main benefits of the Paleo Diet, as far as strength-training is concerned.
From The Straight to the Bar Guide to the Paleo Diet :
As strength-training is a major part of my life, I was careful to ensure that the Paleo Diet integrated well with it. I'm pleased to report that it's a great mix, and even comes with a number of benefits. These include :
Energy levels maintained : as your body isn't being subjected to constant insulin spikes under the Paleo Diet, you'll have a much more stable level of energy going in to the gym. This is particularly noticeable after you've been on the diet for a few weeks or so.
Better recovery : although it's most notable in the form of improved sleep, you'll find that your body's ability to recover from your workouts is improved overall. And this is definitely a good thing.
Improved focus : one of the most surprising benefits from a switch to Paleo (in my case at least) has been an improvement in mental clarity. This change can have a very subtle effect on training; remembering exactly what happened in a prior session and just how much impact it had. Additionally, you'll find an array of subtle benefits from it when you're outside the gym. Love it.
Fantastic.


Checking Out : Grip Strength
I stumbled across this one over the weekend, and I have to say, it looks great.
The book is based on a series of interviews that Performing Strongman Robert Spindler conducted with the incredible Tommy Heslep. I suspect there are more than a couple of gems in there.
Looking at Heslep's own training and insights, Grip Strength shares the methods for building some insane grip strength. If you're ready to take your grip seriously and build some brutally strong hands, this book is an ideal starting place.
To give you an idea, here's a snippet from the book which explains what it's all about :


This book is about grip strength. First and foremost, it focuses on the crushing grip, the kind of strength you need to close heavy duty hand grippers. It also has sections on the pinch grip, on thick bar training, on endurance grip strength and one on several grip strength feats you might want to try. (This book does not cover wrist strength or wrist strength feats.) As you will see, it covers training for any kind of strength that is classified as grip strength by the most universally accepted definition.
Additionally, it provides a fascinating insight into the life, training and career of Tommy Heslep himself. Overall it looks like a great mix.
Grip Strength: How to Close Heavy Duty Hand Grippers, Lift Thick Bar Weights, and Pinch Grip Just About Anything.


---
Quick update on the Renaissance Fitness Supplement Kits we mentioned recently – superb idea.
As we noted, we'll be reviewing these shortly. And if you missed the announcement, here's a brief video to explain the basic idea :

For more information, head on over to the official site – renaissancefitnessinc.com.


Exercise of the Week : Sophisticated Crunches


John Sifferman takes a look at the staple of many core-training programs – the humble crunch. With an addition or two, of course.
---
Incidentally, if you'd like to get in touch regarding this or any other aspect of strength, you can contact me here. Look forward to hearing from you.


Kettlebell Exercise Demonstrations & Tutorials
We've looked at a lot of kettlebell exercises and variations over the years – in the form of tips, tutorials and demonstrations.
Where do you find them all? Right here – a complete list of Kettlebell Exercise Demonstrations & Tutorials.
Enjoy.


A Daily Dose
Love this stuff? Same here. If you're looking for a daily dose of strength-training goodness, grab the Straight to the Bar Daily.
Absolutely free.


Free Downloads from the Strength Kit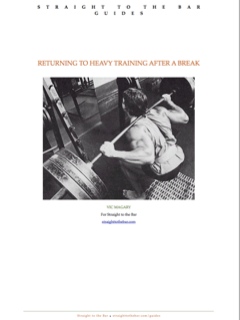 I recently added a number of resources to the Straight to the Bar Strength Kit, and as a Strength & Fitness Newsletter subscriber you're more than welcome to download as many of them as you like. Several great eBooks, podcasts and videos – all absolutely free.
Just head over here, save them to your hard-drive, and dive in.
Good stuff.


NB : This is an ever-changing list. If you'd like to put your own work in front of a fantastic strength-focussed audience, let me know.


Want to Help Out?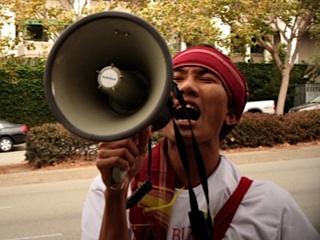 As you've doubtless noticed, in addition to the main site is a Community on Google+, Facebook and Twitter. Wherever you are, a daily dose of strength isn't all that far away.
To help run all of these sites, we're on the lookout for several new Moderators. To welcome new community members, bring up new items to discuss and generally keep the conversations on track.


If you're already spending a bit of time at any of the above sites, and would like to offer your services as a Moderator, just drop us a line below. And thanks for that, it really is appreciated.


Contact either :
Kirk Fontaine, Community Manager, Straight to the Bar



or me :
Scott Andrew Bird, Editor, Straight to the Bar



Thanks again. Look forward to hearing from you.