This Week on Straight to the Bar
I'm constantly amazed at just how much my training is influenced by the people on this site. Whether you're looking for a new piece of equipment, an unusual exercise variation or just an idea of how others approach things, you'll enjoy these :
Over to you. I'd love to hear what you think : leave your comments on the above articles, and share them with your friends/colleagues/clients and so on.


NB : If you'd like to submit your own piece for Straight to the Bar, here's how.
Video : Mini Kettlebell Workout in the Snow
Do you work out when it's cold? When it's raining? How about when it's snowing?
This is dedication.



What are your Fitness Predictions for 2013?
There were certainly some major changes in the world of fitness & health throughout 2012. Various medical discoveries, new recovery techniques and equipment, and many, many 'Quantified Self' devices. To help you sleep better, run faster, swim further and so on.
Fantastic.


Now it's time to peer into the future a little bit. I'll write up the full list during the next week or so; in the meantime here's one of the things I'd expect to see in the strength-training landscape in the coming year :
High-Tech Workout Clothing
In 2013 I'd expect to see a lot more in the way of High-Tech Workout Clothing. Think of the various bands/straps/watches currently available, all a little smaller and faster, and embedded in various workout clothes. As sensors continue to become cheaper and more prolific (just think of 'phones now compared to those of just 5 years ago); I suspect that workout clothes will become more and more powerful without looking any different to the things everybody else is wearing.
Really looking forward to it.
Over to you. Do you agree with this? What sorts of things do you expect to see in 2013?


Tip of the Week: Lifting Heavier Atlas Stones
Each week we publish a number of tips and techniques via twitter, Google+, the blog; and now the newsletter. Wherever you are, there's always a way to improve what you're doing.
This tip comes to us from Diesel Crew's Jim 'Smitty' Smith, and shares a simple way to lift heavier Atlas Stones.
---
From the article Training Tip : Atlas Stones :
Here is a stone training tip guaranteed to help your athletes transition from conventional training means to non-conventional / strongman training.


You will find your athletes who have been trained primarily trained in deadlifts only, have a hard time stabilizing and adjusting to implements that are not fixed, rigid or lifting in close proximity to their own center of gravity.
The solution? Shorten the range of motion. I just finished a workout with one of my wrestlers who couldn't budge the 160 stone off the ground (at 155 lbs bw), but he can deadlift a lot more than that.

So I lifted the stone on top of one of my tractor tires and had him perform hip extensions for sets of 6-8. This not only conditions his hips and lower back for this position, but also his biceps.
Good stuff.


Checking Out : The MuscleMate
Self-massage tools come in a great assortment of shapes and styles – everything you need to do the job.
Defying categorisation as far as shape is concerned, here's the unusual-looking MuscleMate. I'll post up a review shortly; suffice to say though, it certainly looks interesting.
Definitely one to check out.


---
Quick update on the Renaissance Fitness Supplement Kits we mentioned recently – superb idea.
As we noted, we'll be reviewing these just as soon as they're available. And if you missed the announcement, here's a brief video to explain the basic idea :

For more information, head on over to the official site – http://renaissancefitness.wordpress.com.


Exercise of the Week : Hub Lifting
What's Hub Lifting all about? Jedd explains.


---
Incidentally, if you'd like to get in touch regarding this or any other aspect of strength, you can contact me here. Look forward to hearing from you.


Kettlebell Exercise Demonstrations & Tutorials
We've looked at a lot of kettlebell exercises and variations over the years – in the form of tips, tutorials and demonstrations.
Where do you find them all? Right here – a complete list of Kettlebell Exercise Demonstrations & Tutorials.
Enjoy.


Free Downloads from the Strength Kit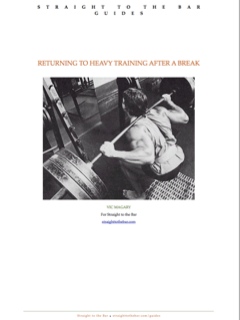 I recently added a number of resources to the Straight to the Bar Strength Kit, and as a Strength & Fitness Newsletter subscriber you're more than welcome to download as many of them as you like. Several great eBooks, podcasts and videos – all absolutely free.
Just head over here, save them to your hard-drive, and dive in.
Good stuff.


NB : This is an ever-changing list. If you'd like to put your own work in front of a fantastic strength-focussed audience, let me know.


Want to Help Out?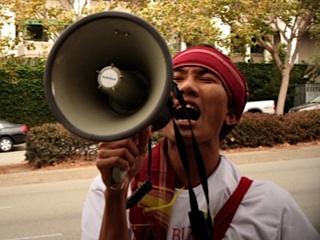 As you might expect, at Straight to the Bar we're always looking for new ways to share the love of strength-training with the world. Via the main site, the weekly Gymchats, this newsletter and a whole lot more.


We've got a new project coming up (a couple actually), and we're looking for someone to help out with the graphics side of things. In return we offer not only our eternal admiration, but the sincere appreciation of the entire strength-training community. And, of course, the myriad connections and opportunities that go along with that.
If you're a designer (think illustrations more than physical products) and have more than a passing fondness for the world of strength training, get in touch. We'd love to hear from you.