This Week on Straight to the Bar
I'm constantly amazed at just how much my training is influenced by the people on this site. Whether you're looking for a new piece of equipment, an unusual exercise variation or just an idea of how others approach things, you'll enjoy these :
Over to you. I'd love to hear what you think : leave your comments on the above articles, and share them with your friends/colleagues/clients and so on.


NB : If you'd like to submit your own piece for Straight to the Bar, here's how.
Video : Rotational Bodyweight Training
Some very interesting bodyweight work from the Olympia. And I thought the suspended band push-ups were tough.
Gymchats : What Time?
For more than three years now we've been holding the Gymchats (previously called the Twitterchats) at the same time each week – 9pm Eastern (US). That's worked out well.
Having said that, it's probably about time I asked again. If you could choose the ideal day and time to watch them – and to ask a question or three – what time would you pick? On a weekend? Early in the morning on a Thursday? Late on a Tuesday night?
Any time at all. To offer a suggestion, just leave a comment on the 'What Time?' post over on the blog. Cheers.
NB : We'll post up details of this week's discussion shortly, following the above bit of rescheduling. In about 24 hours' time.


Tip of the Week : Finger Pressure
Each week we publish a number of tips and techniques via twitter, Google+, the forums, the blog; and now the newsletter. Wherever you are, there's always a way to improve what you're doing.
---
Mighty Joe Musselwhite's shared some incredible training methods over the years, for arm wrestling and for forearm work of all kinds. Nice one.
Here's a video from his Mighty Joe's Training Tips series, looking at a key aspect of armwrestling training – building Finger Pressure. Over to Joe.


Love it.


Checking Out : The Rotator Cuff Slosh Pipe
If you're like me, you love building your own fitness equipment from time to time. Whether it's for financial reasons, or simply to investigate a particular type of training before diving in; it's a great way to get started.
Next on the list – here, at least – is a great piece of equipment that Chris Melton shared recently – the Rotator Cuff Slosh Pipe. Nice one Chris.




Quick update on the StrongerGrip Modular Grip System (MGS) we mentioned recently – absolutely fantastic.
If you haven't seen it yet, check out the video. Warning : you will want one.


Exercise of the Week : Barbell Jerks with Bands
Ready to get explosive? Try a few of these – Barbell Jerks with Bands. Good fun.
---
Incidentally, if you'd like to get in touch regarding this or any other aspect of strength, you can contact me here. Look forward to hearing from you.


Kettlebell Exercise Demonstrations & Tutorials
We've looked at a lot of kettlebell exercises and variations over the years – in the form of tips, tutorials and demonstrations.
Where do you find them all? Right here – a complete list of Kettlebell Exercise Demonstrations & Tutorials.
Enjoy.


Free Downloads from the Strength Kit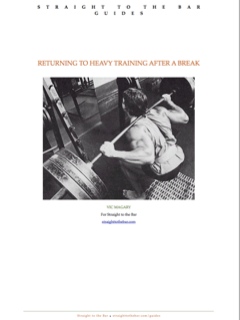 I recently added a number of resources to the Straight to the Bar Strength Kit, and as a Strength & Fitness Newsletter subscriber you're more than welcome to download as many of them as you like. Several great eBooks, podcasts and videos – all absolutely free.
Just head over here, save them to your hard-drive, and dive in.
Good stuff.


NB : This is an ever-changing list. If you'd like to put your own work in front of a fantastic strength-focussed audience, let me know.


Want to Help Out?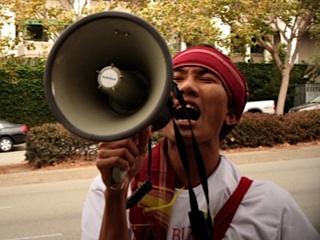 As you might expect, at Straight to the Bar we're always looking for new ways to share the love of strength-training with the world. Via the main site, the weekly Gymchats, this newsletter and a whole lot more.


We've got a new project coming up (a couple actually), and we're looking for someone to help out with the graphics side of things. In return we offer not only our eternal admiration, but the sincere appreciation of the entire strength-training community. And, of course, the myriad connections and opportunities that go along with that.
If you're a designer (think illustrations more than physical products) and have more than a passing fondness for the world of strength training, get in touch. We'd love to hear from you.