This Week on Straight to the Bar
I'm constantly amazed at just how much my training is influenced by the people on this site. Whether you're looking for a new piece of equipment, an unusual exercise variation or just an idea of how others approach things, you'll enjoy these :
Over to you. I'd love to hear what you think : leave your comments on the above articles, and share them with your friends/colleagues/clients and so on.
NB : If you'd like to submit your own piece for Straight to the Bar, here's how.
Video : Bulgarian Bag Screaming Eagle Seated Step
Here's a look at a rather unusual exercise – the superbly named Screaming Eagle Seated Step. Note that it's a lot tougher than he makes it look.
Good fun.

btw, although he's using a Bulgarian Bag in the video, this exercise works well with a lot of things. Experiment.


Gymchat 163 – Belts, Wraps & Straps II
When do you need to use a bit of protection/assistance in the form of a lifting or chinning belt, a pair of wraps or straps? How do you use them, and do you need to?
When I bought my first set of bars & plates, it was assumed by the barrel-chested salesman that I'd be wanting the abovementioned assistance devices. Perhaps it was because I sounded keen to experiment; perhaps it was because he was on commission. Either way, I ended up with a few of the standard 'extras'.
This week I'd like to look at when and how to use these items – if they're essentials for everyone who lifts, or if they're only suited to particular types of training. Helping us explore this fascinating topic is none other than Olympic athlete, personal trainer and nutritionist Maik Wiedenbach. Fantastic.
NB : if you're thinking to yourself 'didn't we just cover this topic a couple of weeks ago?', yes we did. However, as several people contacted me afterwards and explained they were experiencing connection problems at the time, we've decided to revisit this one. Really looking forward to hearing everyone's ideas.


Details –
Who : Olympic athlete, personal trainer and nutritionist Maik Wiedenbach
Topic : Belts, Wraps & Straps II
When : Wed Apr 4, 9pm EDT (here's how to find out when that is in your timezone)
How : Post a comment, question or reply
Link : https://plus.google.com/u/0/113406428532094481598/posts/9e53QLypmor
If you've never been to one of these discussions before, here's how to join in the fun. Simple, quick to set up and free.
And to see when it's on in your timezone, head over to the calendar.
See you there.


Quick update on last week's gymchat : Thanks once again to everyone who took part in the discussion on Neck Training. Some superb ideas in there.
For those who missed out on the conversation, here's the transcript. Was a great one.


NB : if you'd like to add a fitness-related event (either a competition you're taking part in, or something you're helping to organise there), just login to the forums and add it to the calendar. Cheers.


The Straight to the Bar Guide to Neck Training
If last week's gymchat got you into the mood to try a little neck training, you'll definitely want to check out the latest addition to the Straight to the Bar Guides. Complete with many of the resources we noted during the discussion, it's a great introduction to this somewhat unusual area of training.
Love it.


Tip of the Week: Speedbag Punch Technique
Each week we publish a number of tips and techniques via twitter, Google+, the forums, the blog; and now the newsletter. Wherever you are, there's always a way to improve what you're doing.
---
The humble speedbag is a fantastic tool. When it comes to the right way to use it, there's no better place to discuss technique than the incredible Speed Bag Forum.
Amazing place.
This tip comes to us from SBF's own Alan Kahn, and looks at a couple of the basic techniques (leading up to a front + side punch combination). Good stuff.



Checking Out : 15 Years of RMAX
This month, RMAX has been around for an incredible 15 years. Not bad at all.
To celebrate, they're currently offering some pretty healthy discounts on the various equipment, training and packages they sell. If you're considering buying a clubbell or two, now's the time.


Just head on over to the store, pick-up anything you like, and use one of the coupon codes pictured above (there's also a larger version on the site) when you check out. That's all there is to it.
Beautiful.


Quick update on the superb The Primal Blueprint we first looked at quite a while ago now. Holds up extremely well.


Recently I re-read this (yet again – it's a great book), after discussing the numerous benefits of a Primal diet with a friend of mine. There's a full review here, but suffice to say if ridiculously good health is something you're after, it's essential reading.
Love it.


Exercise of the Week : Rafter Pull-ups
If you're looking for a great way to challenge your grip, give these a shot : Rafter Pull-ups. Fantastic.

---
Incidentally, if you'd like to get in touch regarding this or any other aspect of strength, you can send me an email here. Look forward to hearing from you.


Free Straight to the Bar eBooks
As a Strength & Fitness Newsletter subscriber you get several great eBooks, absolutely free. Just head over here, save them to your hard-drive, and dive in.
Good stuff.
NB : This is an ever-changing list of books. If you'd like to put your own work in front of a fantastic strength-focussed audience, let me know.


Time for Some New Gear? Here's What to Get, and How to Use It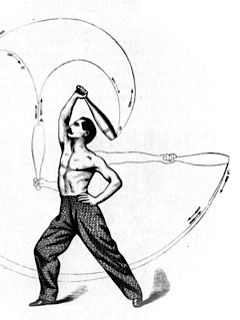 Thanks to everyone who's sent in feedback (via email, Facebook and Twitter) about the Straight to the Bar Guides – it's greatly appreciated.
For everyone who hasn't seen them yet, the Guides will help you decide what to get (and where), and how to train with it. There's some great information in there.