This Week on Straight to the Bar
I'm constantly amazed at just how much my training is influenced by the people on this site. Whether you're looking for a new piece of equipment, an unusual exercise variation or just an idea of how others approach things, you'll enjoy these :
Over to you. I'd love to hear what you think : leave your comments on the above articles, and share them with your friends/colleagues/clients and so on.
NB : If you'd like to submit your own piece for Straight to the Bar, here's how.
Video : Basics of the Kettlebell Goblet Squat
Great exercise.



Gymchat 160 – Supplementation
What do you take, when and why?
I'll announce the full details during the week on Google+ (just confirming a couple of things), but that's the general topic. Vitamins & minerals, protein shakes and everything else you take to help fine-tune your regular diet. Should be a great one.


NB : If you've just joined us on Google+, welcome. Join us on Mar 14, and add a comment/ask a question or three. Dive in.


Details –
Who : Strength-training fans
Topic : Supplementation
When : Wed Mar 14, 9pm EDT (2am UTC)
How : Post a comment, question or reply
Where : https://plus.google.com/u/0/113406428532094481598/posts/1k2YnK3A8my
If you've never been to one of these discussions before, here's how to join in the fun. Simple, quick to set up and free.
And to see when it's on in your timezone, head over to the calendar.
See you there.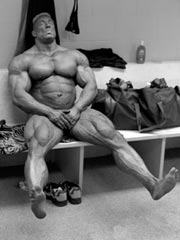 Quick update on last week's gymchat : Thanks once again to everyone who took part in the discussion on Recovery Methods : Sleep II. Some superb ideas in there.
For those who missed out on the conversation, here's the transcript. Was a great one.


NB : if you'd like to add a fitness-related event (either a competition you're taking part in, or something you're helping to organise there), just login to the forums and add it to the calendar. Cheers.


Tip of the Week: Holding the Bar in the Front Squat
Each week we publish a number of tips and techniques via twitter, Google+, the forums, the blog; and now the newsletter. Wherever you are, there's always a way to improve what you're doing.
This tip is not so much 'How to Hold the Bar in the Front Squat' (though the article shows no fewer than 10 ways to do just that), as much as a simple demonstration that there are often many ways to achieve the same result in strength training. If what you're doing isn't working (or you simply don't enjoy it), try something else.
---
From the article Holding the Bar in the Front Squat :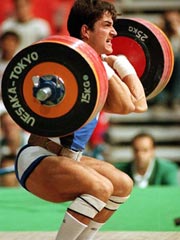 If the Mike Boyle article on T-Nation has you considering the Front Squat, you may be mindful of just how awkward it can be to hold the bar. Like Zercher Squats, they're often overlooked simply due to the difficulty.
There are several ways to hold the bar for the Front Squat. If one method doesn't feel right, or your current flexibility or injury precludes it, try one of the others. It really is a great exercise.


Good stuff.


Checking Out : The Tsunami Bar
This is one incredible bar. To get an idea of what it is, here's a bit of video showing it in action :

Although you may be wondering about the strength of something like that, as Dave Tate noted recently :
I didn't trust it to bench 225 until I saw that someone squatted 700 pounds with it.
And yes, it's definitely on the wishlist.
NB : it's being tested at the moment; production begins in a few weeks. Fantastic.




Quick update on the superb The Primal Blueprint we first looked at quite a while ago now. Holds up extremely well.


Over the weekend I was re-reading this (yet again – it's a great book), after discussing the numerous benefits of a Primal diet with a friend of mine. There's a full review here, but suffice to say if ridiculously good health is something you're after, it's essential reading.
Love it.


Exercise of the Week : Neck & Jaw Exercise (Using a T-shirt)

This is certainly an interesting way of strengthening the neck (and getting a little jaw work in at the same time). Nice one.
---
Incidentally, if you'd like to get in touch regarding this or any other aspect of strength, you can send me an email here. Look forward to hearing from you.


Free Straight to the Bar eBooks
As a Strength & Fitness Newsletter subscriber you get several great eBooks, absolutely free. Just head over here, save them to your hard-drive, and dive in.
Good stuff.
NB : This is an ever-changing list of books. If you'd like to put your own work in front of a fantastic strength-focussed audience, let me know.
Time for Some New Gear? Here's What to Get, and How to Use It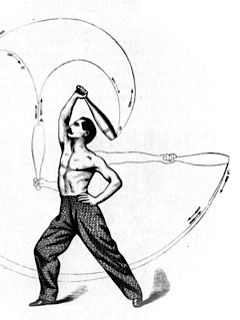 Thanks to everyone who's sent in feedback (via email, Facebook and Twitter) about the Straight to the Bar Guides – it's greatly appreciated.
For everyone who hasn't seen them yet, the Guides will help you decide what to get (and where), and how to train with it. There's some great information in there.