This Week on Straight to the Bar
I'm constantly amazed at just how much my training is influenced by the people on this site. Whether you're looking for a new piece of equipment, an unusual exercise variation or just an idea of how others approach things, you'll enjoy these :
Over to you. I'd love to hear what you think : leave your comments on the above articles, and share them with your friends/colleagues/clients and so on.
NB : If you'd like to submit your own piece for Straight to the Bar, here's how.
Video : Weighted Inchworm Training
Love this exercise.



Gymchat 157 – Tackling the Obesity Crisis
It's widely agreed that there's a problem concerning obesity in many parts of the world. In short, people are gaining bodyfat at an alarming rate.


Of course, this is an extremely complex issue and there are likely to be a number of components to any decent solution. Education, advertising, legal changes and so on; in addition to a number of approaches that simply haven't been tried yet.
This week I'd love to hear your own views on how this affects you (and believe me, it does – no matter who you are), and the sorts of things that can be done to solve it. Over the short, medium and long term.
Whatever your views, if you have a suggestion or three on how we can address this global issue, we'd love to have you along. Join us for Gymchat 157 – Tackling the Obesity Crisis. Fantastic.


Details –
Who : Strength-training fans
Topic : Tackling the Obesity Crisis
When : Wed Feb 22, 9pm EDT (2am UTC)
How : Post a comment, question or reply
Where : https://plus.google.com/u/0/113406428532094481598/posts/fyVm7q8Egeo
If you've never been to one of these discussions before, here's how to join in the fun. Simple, quick to set up and free.
And to see when it's on in your timezone, head over to the calendar.
See you there.


Quick update on last week's gymchat : Thanks once again to everyone who took part in the discussion on Solving Nutrition Problems. Some superb ideas in there.
For those who missed out on the conversation, here's the transcript. Was a great one.


NB : if you'd like to add a fitness-related event (either a competition you're taking part in, or something you're helping to organise there), just login to the forums and add it to the calendar. Cheers.


Tip of the Week: Beginner Neck-Building Program
Each week we publish a number of tips and techniques via twitter, Google+, the forums, the blog; and now the newsletter. Wherever you are, there's always a way to improve what you're doing.
This tip comes to us from the obscenely strong Mike 'The Machine' Bruce, and is a snippet from his superb article Building A Neck Of Steel. Take a look.
---
Neck work – whether you're a beginner, or have been training for years – doesn't need to be that complicated. And if you're new to the area of neck strengthening, this is a great place to start.
Over to Mike :
Following is a beginner program to help get you started from Pencil neck to neck of steel.

Neck Curls on a flat bench with weight 1-2 sets of 20-30 repetitions
Neck Harness work [same as above]
Side of Neck on a flat bench [same as above]


Do this every other day for the first month. Then you can increase the workload to everyday you train. Or increase the weighted repetitions to 5 sets of 50 repetitions. Once you can attain 100 straight repetitions in the 3 exercises then it is time to increase the weight.


Good stuff.


Getting Ready For : The 2012 Plateau Buster
This is the base of the latest incarnation of the Plateau Buster – fantastic tool.
Ryan's brilliant at constantly evolving these products (and the original one was superb, I can assure you); over the next few months we'll see an array of handle choices and grip attachments.
Really looking forward to it.


Quick update on the superb Super Human Training Workshop (#2) we noted last week. Looks fantastic.
I'll post a full review over on the forums shortly, but in the meantime, Logan's got all the details of who/what/when. Head over to http://superhumanworkshop.com.


Exercise of the Week : Squatting with Wooden Plates
This is a clear example of the 'use what you've got' philosophy. Not only using home-made squat stands, but wooden plates.
Love it.

---
Incidentally, if you'd like to get in touch regarding this or any other aspect of strength, you can send me an email here. Look forward to hearing from you.


Free Straight to the Bar eBooks
As a Strength & Fitness Newsletter subscriber you get several great eBooks, absolutely free. Just head over here, save them to your hard-drive, and dive in.
Good stuff.
NB : This is an ever-changing list of books. If you'd like to put your own work in front of a fantastic strength-focussed audience, let me know.
Time for Some New Gear? Here's What to Get, and How to Use It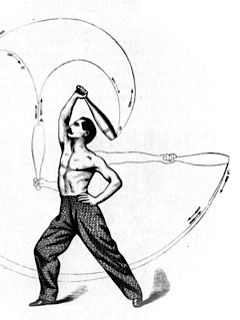 Thanks to everyone who's sent in feedback (via email, Facebook and Twitter) about the Straight to the Bar Guides – it's greatly appreciated.
For everyone who hasn't seen them yet, the Guides will help you decide what to get (and where), and how to train with it. There's some great information in there.