This Week on Straight to the Bar
I'm constantly amazed at just how much my training is influenced by the people on this site. Whether you're looking for a new piece of equipment, an unusual exercise variation or just an idea of how others approach things, you'll enjoy these :
Over to you. I'd love to hear what you think : leave your comments on the above articles, and share them with your friends/colleagues/clients and so on.
NB : If you'd like to submit your own piece for Straight to the Bar, here's how.
Video : GHP Gripper Review
These look amazing Wade, nice one.
In this video, the incredible 'Mighty Joe' Musselwhite reviews the Gillingham High Performance hand grippers. Beautiful.



Gymchat 156 – Solving Nutrition Problems
Looking back at my own nutrition history, it's safe to say that my diet's changed many, many times over the past 8 years. And yes, there's still room for quite a bit of fine-tuning.


This week we'll be looking at some of the more common dietary problems (fat loss, minimising hunger, reducing sugar intake and so on) and discussing the simplest ways to solve each one. Should be a great conversation.
Helping us explore this fascinating topic is none other than Olympic athlete, personal trainer and nutritionist Maik Wiedenbach. Fantastic.


Details –
Who : Olympic athlete, personal trainer and nutritionist Maik Wiedenbach
Topic : Solving Nutrition Problems
When : Wed Feb 15, 9pm EDT (2am UTC)
How : Post a comment, question or reply
Where : https://plus.google.com/113406428532094481598/posts/1DPap6MsJRq
If you've never been to one of these discussions before, here's how to join in the fun. Simple, quick to set up and free.
And to see when it's on in your timezone, head over to the calendar.
See you there.


Quick update on last week's gymchat : Thanks once again to everyone who took part in the discussion on Triathlon Training. Some superb ideas in there.
For those who missed out on the conversation, here's the transcript. Was a great one.


NB : if you'd like to add a fitness-related event (either a competition you're taking part in, or something you're helping to organise there), just login to the forums and add it to the calendar. Cheers.


Tip of the Week: Using (and Making) a Fat Bar
Each week we publish a number of tips and techniques via twitter, Google+, the forums, the blog; and now the newsletter. Wherever you are, there's always a way to improve what you're doing.
This tip comes to us from the obscenely strong Max Shank, in the form of a video from the article The Fat Bar. Take a look.
---
This video shows the bar in action. To read how it helps, and how to make one; head over to the article The Fat Bar. Nice one.
Over to Max :



Good stuff.


Getting Ready For : Super Human Training Workshop #2
This looks fantastic.
If you attended the first Super Human Training Workshop, you'll understand just how incredible these are. Superb information from all sides.
To see exactly what's in the second of these workshops, here's a bit of video.
Enjoy.


Quick update on the superb Crush! DVD we noted a few weeks ago : fantastic.
Bill's posted a brief review here, but suffice to say that Jedd 'Napalm' Johnson's latest DVD is absolutely perfect. If you're ready to take your gripper work seriously, grab a copy of Crush!.


Exercise of the Week : Rock Tossing
A few weeks ago we looked at a particularly fun way to train – a spot of Plate Throwing. In the same vein, here's another great one for outdoors – Rock Tossing. Love it.

---
Incidentally, if you'd like to get in touch regarding this or any other aspect of strength, you can send me an email here. Look forward to hearing from you.


Free Straight to the Bar eBooks
As a Strength & Fitness Newsletter subscriber you get several great eBooks, absolutely free. Just head over here, save them to your hard-drive, and dive in.
Good stuff.
NB : This is an ever-changing list of books. If you'd like to put your own work in front of a fantastic strength-focussed audience, let me know.
Time for Some New Gear? Here's What to Get, and How to Use It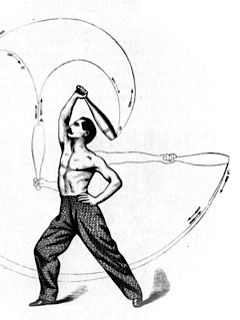 Thanks to everyone who's sent in feedback (via email, Facebook and Twitter) about the Straight to the Bar Guides – it's greatly appreciated.
For everyone who hasn't seen them yet, the Guides will help you decide what to get (and where), and how to train with it. There's some great information in there.