This Week on Straight to the Bar
I'm constantly amazed at just how much my training is influenced by the people on this site. Whether you're looking for a new piece of equipment, an unusual exercise variation or just an idea of how others approach things, you'll enjoy these :
It's a Charity Thing
Scott Andrew Bird
In the Goals & Goal Setting gymchat we held a few weeks ago we discussed our goals for the year; as well as various ways to set them. A fascinating conversation.
Although I didn't go into detail into the ones that fall outside the bounds of 'fitness & health', one of my own is to increase awareness of and support for various charities. One of these was noted in the post The Power of Transformation – Kiva.
In line with that, I've just made a small-but-significant change to the forums. New users will now be asked to contribute a small annual fee (99c, although there's a PayPal donation button there if you'd like to donate more than this); with the money going to various charities. There's a full breakdown here.
In return, you'll receive access to some fantastic extras. Here's a brief summary :

PDF versions of major articles.
Access to all newsletter archives (everyone else just sees the last 5 issues).
Advertising-free version of the Forums.
Access to additional Forum areas.
Strength & Inspirational Wallpapers.
Ability to post progress images.
Form review area.
Previews of merchandise.
Contests.

Now, over to you. Do you agree with the charities I've selected, or are there others you'd prefer to support?

Gem From the Vault : Addressing Weaknesses in The Squat
Rick Walker
If last week's Gymchat got you thinking deeply about your own squatting progress, you're not alone. Here's how to fix several of the common problems.
Ready to add your own opinion, workout log or training article? Just head over to the Forums, Training Logs, or swing by the Article Submissions page. They're fantastic ways to share your ideas.
Video : Modified Inverted Rows
Very interesting indeed.



Gymchat 153 – Cycled Bulking
I've been chatting with Maik recently about his approach to bulking, and about his thoughts on nutrition in general. Fascinating to say the least.


In this week's Gymchat we'll be investigating this cycled approach to bulking, what it involves, and when to use it; as well as sharing a few ideas on bulking in general. Whether you're doing something similar there, have a competition coming up later in the year, or are simply curious about packing on a bit of mass; we'd love to hear your questions, comments and ideas.


Details –
Who : Olympic athlete, personal trainer and nutritionist Maik Wiedenbach
Topic : Cycled Bulking
When : Wed Jan 25, 9pm EDT (1am UTC)
How : Post a comment, question or reply
Where : https://plus.google.com/u/0/113406428532094481598/posts/A22kdSuBnzg
If you've never been to one of these discussions before, here's how to join in the fun. Simple, quick to set up and free.
And to see when it's on in your timezone, head over to the calendar.
See you there.


Quick update on last week's gymchat : Thanks once again to everyone who took part in the discussion on Leg Training. Some superb ideas in there.
For those who missed out on the conversation, here's the transcript. Was a great one.


Tip of the Week: The Modified Jefferson Lift
Each week we publish a number of tips and techniques via twitter, Google+, the forums, the blog; and now the newsletter. Wherever you are, there's always a way to improve what you're doing.
This tip comes to us from Jason's superb article 29 Things to do with a Barbell in the Corner; and looks at just one of the many ways to put a partly-loaded barbell to work. The Modified Jefferson Lift.
---
Over to Jason :
This is where you straddle the barbell with both legs, and grasp above the weights while you lower yourself straight down as if sitting down into a chair. The R.O.M. is limited so you can use heavier weights if you feel comfortable.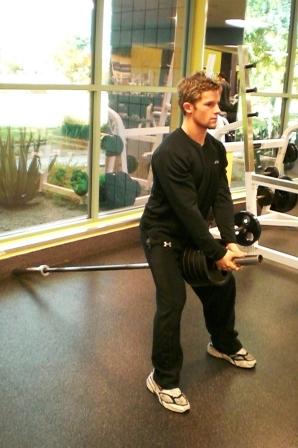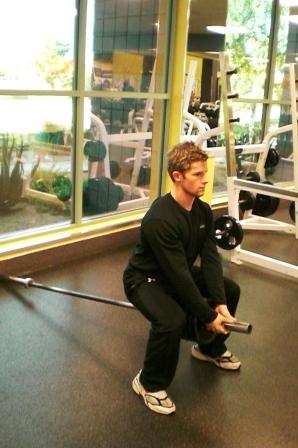 Good stuff.


Checking Out : 101 Fitness Myths (Kindle Edition)
This is a superb gathering of no-nonsense training information.


I'll post up a full review during the week, but suffice to say that this one contains some fascinating points. Maik's take on the strength-training world is not exactly mainstream; but it's certainly well-supported and highly effective.
A snippet from the reviews on Amazon :
"My only regret is that I did not have "101 Fitness Myths" years ago. Amid the din of conflicting exercise and diet advice out there, this book brings clarity to what really counts for self-improvement…background research, common sense, and an affirmation that the fundamentals of bodybuilding do work ."
Definitely a great read. No matter how far into your training journey you are, it's well worth checking out.
Maik Wiedenbach's 101 Fitness Myths.


Quick update on the superb Crush! DVD we noted a few weeks ago : fantastic.
Bill's posted a brief review here, but suffice to say that Jedd 'Napalm' Johnson's latest DVD is absolutely perfect. If you're ready to take your gripper work seriously, grab a copy of Crush!.


Exercise of the Week : Plate Tossing
This is definitely one of the more fun ways to train (or to compete against your training partner) – a spot of Plate Tossing.
I'll let Dan (ManTis) explain :

Good stuff.
---
Incidentally, if you'd like to get in touch regarding this or any other aspect of strength, you can send me an email here. Look forward to hearing from you.


Free Straight to the Bar eBooks
As a Strength & Fitness Newsletter subscriber you get several great eBooks, absolutely free. Just head over here, save them to your hard-drive, and dive in.
Good stuff.
NB : This is an ever-changing list of books. If you'd like to put your own work in front of a fantastic strength-focussed audience, let me know.
Time for Some New Gear? Here's What to Get, and How to Use It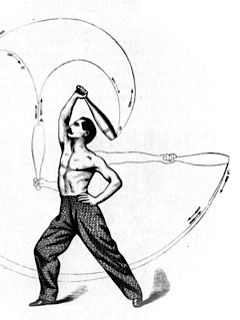 Thanks to everyone who's sent in feedback (via email, Facebook and Twitter) about the Straight to the Bar Guides – it's greatly appreciated.
For everyone who hasn't seen them yet, the Guides will help you decide what to get (and where), and how to train with it. There's some great information in there.