This Week on Straight to the Bar
I'm constantly amazed at just how much my training is influenced by the people on this site. Whether you're looking for a new piece of equipment, an unusual exercise variation or just an idea of how others approach things, you'll enjoy these :
Ready to add your own opinion, workout log or training article? Just head over to the Forums, Training Logs, or swing by the Article Submissions page. They're fantastic ways to share your ideas.
Video : UK Bar-barians London Parks (part 1)
I love training in public parks (especially this sort of thing), and the video below demonstrates some great ways to squeeze a little out of simple setups. Good stuff.



Gymchat 152 – Leg Training
When it comes to the lifting of heavy objects, the emphasis is often placed on the upper body. A little chest training, some back work, some work on the arms and perhaps a spot of grip.
And for many people, that's about it.
This week we'll be exploring the oft-overlooked – yet equally important – side of any decent lifting routine : leg training. Much more than just squats (though they're certainly a fantastic place to start), it'll actually provide many more benefits than pure size or strength.


Helping us explore this fascinating topic is none other than Olympic athlete, personal trainer and nutritionist Maik Wiedenbach. Fantastic.


Details –
Who : Strength-training fans
Topic : Leg Training
When : Wed Jan 18, 9pm EDT (1am UTC)
How : Post a comment, question or reply
Where : https://plus.google.com/u/0/113406428532094481598/posts/UBF8EyNEato
If you've never been to one of these discussions before, here's how to join in the fun. Simple, quick to set up and free.
And to see when it's on in your timezone, head over to the calendar.
See you there.


Quick update on last week's gymchat : Thanks once again to everyone who took part in the discussion on Motivation. Some superb ideas in there.
For those who missed out on the conversation, here's the transcript. Was a great one.


Tip of the Week: Finding a Good Training Partner
Each week we publish a number of tips and techniques via twitter, Google+, the forums, the blog; and now the newsletter. Wherever you are, there's always a way to improve what you're doing.
This tip comes to us from last week's Gymchat on 'Motivation', and is part of a longer discussion of training partners. Enjoy.
---
Over to Roger :
Finding a good training partner is rough and really all depends on the persons temperament. Some like to train with someone who is far above them as motivation to get better while others like someone who is at their level or slightly beyond them, otherwise they get discouraged because the gap is so wide (a prime example of that negative self talk).
I would start by just searching the gym for someone who does a similar style of training (or something completely different if you're into to trying new things) that you do or someone who has attributes that you'd like to have (e.g. freaky strong, etc) and strike up a chat with them. You already have at least the gym in common, so start there.


Good stuff.


Looking Forward To : Drop Dead Healthy – One Man's Humble Quest for Bodily Perfection
As you can probably tell from the title, this is a humourous look at a very interesting subject – that of 'active health'. Things you can do to increase your own wellbeing.


The author, AJ Jacobs, outlines the book in his recent TED talk How healthy living nearly killed me; though the basic premise is summed up on the same site :
For a full year, A.J. Jacobs followed every piece of health advice he could — from applying sunscreen by the shot glass to wearing a bicycle helmet while shopping.
It's an interesting idea, and whilst I wouldn't necessarily choose the same pieces of advice to explore, I like the overall concept of self-experimentation. Should be an interesting read.


Quick update on the superb Crush! DVD we noted a few weeks ago : fantastic.
Bill's posted a brief review here, but suffice to say that Jedd 'Napalm' Johnson's latest DVD is absolutely perfect. If you're ready to take your gripper work seriously, grab a copy of Crush!.


Exercise of the Week : Keg + Chain Lifting
This is a great way to add a little variation to your keg training routine : grab a chain or two. Nice one.
Over to Joe :

Good stuff.
---
Incidentally, if you'd like to get in touch regarding this or any other aspect of strength, you can send me an email here. Look forward to hearing from you.


Free Straight to the Bar eBooks
As a Strength & Fitness Newsletter subscriber you get several great eBooks, absolutely free. Just head over here, save them to your hard-drive, and dive in.
Good stuff.
NB : This is an ever-changing list of books. If you'd like to put your own work in front of a fantastic strength-focussed audience, let me know.
Time for Some New Gear? Here's What to Get, and How to Use It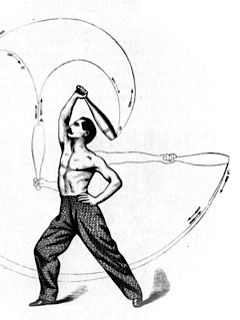 Thanks to everyone who's sent in feedback (via email, Facebook and Twitter) about the Straight to the Bar Guides – it's greatly appreciated.
For everyone who hasn't seen them yet, the Guides will help you decide what to get (and where), and how to train with it. There's some great information in there.