This Week on Straight to the Bar
I'm constantly amazed at just how much my training is influenced by the people on this site. Whether you're looking for a new piece of equipment, an unusual exercise variation or just an idea of how others approach things, you'll enjoy these :
Also, thanks to everyone who's been asking about Kiva following the 'Power of Transformation' piece. It really is appreciated.
And for everyone who already knows how life-changing Kiva can be, join us on the Straight to the Bar Team.
See you there.
---
Ready to add your own opinion, workout log or training article? Just head over to the Forums, Training Logs, or swing by the Article Submissions page. They're fantastic ways to share your ideas.
Video : The Traveling Mill
This is definitely the time of year for training outdoors (in this part of the world, anyway), and The Traveling Mill looks ideal. Nice and smooth.



Gymchat 151 – Motivation II
What is motivation? What role does it play in your training, and how can it be improved?


This week we're returning to this fascinating area; looking at things from a number of angles. What it is, how to get it, and how to use it to your advantage.
Helping us explore this fascinating topic is none other than Personal Trainer Roger Lawson. Fantastic.


Details –
Who : Strength-training fans
Topic : Motivation II
When : Wed Jan 11, 9pm EDT (1am UTC)
How : Post a comment, question or reply
Where : https://plus.google.com/u/0/113406428532094481598/posts/34XmDRqbZ8K
If you've never been to one of these discussions before, here's how to join in the fun. Simple, quick to set up and free.
And to see when it's on in your timezone, head over to the calendar.
See you there.


Quick update on last week's gymchat : Thanks once again to everyone who took part in the discussion on Goals & Goal Setting. Some superb ideas in there.
For those who missed out on the conversation, here's the transcript. Was a great one.


Tip of the Week: Tracking What You Eat
Each week we publish a number of tips and techniques via twitter, Google+, the forums, the blog; and now the newsletter. Wherever you are, there's always a way to improve what you're doing.
This tip comes to us from the forum thread Training Logs : Database, Spreadsheet, Paper etc?, and – amongst other things – touches on the way that Derek records his food consumption. If you're ever looking to do the same thing – whether it's a permanent change or just for a few days – this is a great way to do it.
---
Over to Derek :
I use an excel spreadsheet which I keep on my blackberry to track the data. There are three tabs: Daily Log, Overview and Cheat Days.
The daily tab is the form I update regularly with the meals I'm eating that day. Each meal is broken down into fats, carbs and proteins. As long as I don't go over my total grams of food for the day, I have as much flexibility as I need in meal timing and meal composition. This page also has common foods I eat regularly, so I can just copy and paste.
Occasionally I need to adjust my calorie intake, so I'll switch over to the overview tab and plug in the numbers according to my goals. These days, I get roughly half my daily calorie intake from fats.
I allow myself the occasional day where I don't monitor my food and eat whatever I want. As an experiment, I'm limiting the total number of Unlimited Cheat Days to 21 per year. This is roughly one cheat day every two weeks. And because these Unlimited Cheat Days are built into the plan, I don't have to feel guilty about stuffing my face with cake, cookies and pasta–as long as I reel it in the next day.


Good stuff.


Checking Out : Iron Nation (Kindle Edition)
I'm really looking forward to this.
Over the last couple of weeks I've been catching up on quite a bit of reading, particularly of the various training-related books I inadvertently missed the first time around. Next on the list is a perfect example : Bob Whelan's Iron Nation.
Iron Nation is a compilation of training strategies from some of the heaviest players in the Iron Game. This is training the old-fashioned way – heavy weights, good food and plenty of recovery.


As a guide, here's a snippet from just one of the reviews on Amazon :
Once I started reading this book, I could not put it down. This is a fascinating, informative collection of articles and interviews from people with life-long dedication to training.
This book takes a different and interesting approach than most other books on training and physical development. These are "real life," nuts-and-bolts accounts of the approaches, life stories and workouts of some of the well-known and respected experts actively involved in strength training over a period of decades. They are incredibly inspiring and motivating stories of training, ranging from strength training to body building, and lifting, among others.
Perfect.
NB : this is the Kindle edition of the book, but it's also available in paperback. Whichever you prefer.


Quick update on the superb Crush! DVD we noted a few weeks ago : fantastic.
Bill's posted a brief review here, but suffice to say that Jedd 'Napalm' Johnson's latest DVD is absolutely perfect. If you're ready to take your gripper work seriously, grab a copy of Crush!.


Exercise of the Week : Kettlebell Figure 8s with Uppercut
This is a particularly creative kettlebell-training combination, demonstrated here by Doug Fioranelli. The Kettlebell Figure 8 with Uppercut.
A look at it in action :

Nice one.
---
Incidentally, if you'd like to get in touch regarding this or any other aspect of strength, you can send me an email here. Look forward to hearing from you.


Free Straight to the Bar eBooks
As a Strength & Fitness Newsletter subscriber you get several great eBooks, absolutely free. Just head over here, save them to your hard-drive, and dive in.
Good stuff.
NB : This is an ever-changing list of books. If you'd like to put your own work in front of a fantastic strength-focussed audience, let me know.
Time for Some New Gear? Here's What to Get, and How to Use It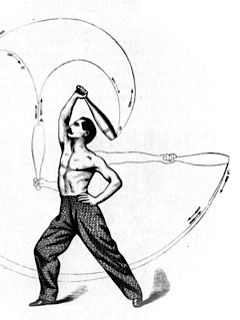 Thanks to everyone who's sent in feedback (via email, Facebook and Twitter) about the Straight to the Bar Guides – it's greatly appreciated.
For everyone who hasn't seen them yet, the Guides will help you decide what to get (and where), and how to train with it. There's some great information in there.