This Week on Straight to the Bar
I'm constantly amazed at just how much my training is influenced by the people on this site. Whether you're looking for a new piece of equipment, an unusual exercise variation or just an idea of how others approach things, you'll enjoy these :
Ready to add your own opinion, workout log or training article? Just head over to the Forums, Training Logs, or swing by the Article Submissions page. They're fantastic ways to share your ideas.
Video : Hub Juggling
Yep, he's a freak. Nice one Aaron.



Gymchat 149 – Getting Started
I love training; it's safe to say that these days it's a key aspect of my life. Can't get enough.


Still, if you're just considering embarking on this incredible journey, you may be wondering exactly where to begin. What equipment to use, how much space you need (if you're setting up a home gym), what to eat & drink; what to do. There are a lot of questions.
This week we'll be answering as many of them as possible. Discussing how to 'Get Started', no matter what your goals are. Sharing the information that helped us on our own journeys, as well as the things we've picked up along the way.
Helping us explore this fascinating topic is none other than Personal Trainer, Martial Artist and Strength Coach Chris Smith. Fantastic.


Details –
Who : Strength-training fans
Topic : Getting Started
When : Wed Dec 21, 9pm EDT (1am UTC)
Where: https://plus.google.com/u/0/113406428532094481598/posts/KhQHPQToBtq
How : Post a comment, question or reply
If you've never been to one of these discussions before, here's how to join in the fun. Simple, quick to set up and free.
And to see when it's on in your timezone, head over to the calendar.
See you there.


Quick update on last week's gymchat : Thanks once again to everyone who took part in the discussion on Training for Football II. Some superb ideas in there.
For those who missed out on the conversation, here's the transcript (PDF). Was a great one.


Tip of the Week: Re-Position your Thinking on Meal Composition
Each week we publish a number of tips and techniques via twitter, Google+, the blog; and now the newsletter. Wherever you are, there's always a way to improve what you're doing.
This tip comes to us from Methuselah's great article Transitioning to a Paleo Diet; and looks at Step 4 in the transition, Re-Position your Thinking on Meal Composition.
---
Over to Methuselah :
You have some meat, some vegetables and some brown stuff – this was how I heard a young child describe mealtimes on a recent documentary. Clearly it depends where you are in your transition as to how much and which types of brown stuff you have with your meals. But as you start to pick off the bad guys like rice and potatoes, you need to start seeing meals as meat and vegetables only.
The challenge is then to be inventive and use variety to keep things interesting. Ever eaten a rabbit? Lamb's hearts? Venison liver? Fresh Crab? There are hundreds of types of fish. Indeed there are hundreds of varieties of vegetables too. And with the potential to throw coconut, nuts, seeds and fruit into the bargain, suddenly pasta seems a little dull – mere padding. This is how you need to think. Exciting recipes for Paleo meals abound on the internet.


Takes a little getting used to, but the results are well worth it. Good stuff.


Checking Out : MILO
It's that time of year again.
Whether it's for yourself or as a gift, this is definitely the time of year to set up a magazine subscription or two. Paper or digital downloads; there are plenty to choose from.


Personally, I lean towards publications such as Ironmind's MILO (though as it's US-only, getting it delivered isn't exactly easy). How about you : what's on your magazine must-have list?


Quick update on the superb Crush! DVD we noted a couple of weeks ago : fantastic.
I'll post up a full review shortly, but suffice to say that Jedd 'Napalm' Johnson's latest DVD is absolutely perfect. If you're ready to take your gripper work seriously, grab a copy of Crush!.


Exercise of the Week : Pushup Dot Drills
This is a great way to put the Dot Drill Mat to work. Perhaps not quite as originally intended, but fantastic nonetheless.
Pushup Dot Drills.
A quick demonstration :

Good stuff.
---
Incidentally, if you'd like to get in touch regarding this or any other aspect of strength, you can send me an email here. Look forward to hearing from you.


Free Straight to the Bar eBooks
As a Strength & Fitness Newsletter subscriber you get several great eBooks, absolutely free. Just head over here, save them to your hard-drive, and dive in.
Good stuff.
NB : This is an ever-changing list of books. If you'd like to put your own work in front of a fantastic strength-focussed audience, let me know.
Time for Some New Gear? Here's What to Get, and How to Use It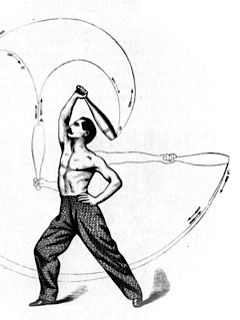 Thanks to everyone who's sent in feedback (via email, Facebook and Twitter) about the Straight to the Bar Guides – it's greatly appreciated.
For everyone who hasn't seen them yet, the Guides will help you decide what to get (and where), and how to train with it. There's some great information in there.