This Week on Straight to the Bar
I'm constantly amazed at just how much my training is influenced by the people on this site. Whether you're looking for a new piece of equipment, an unusual exercise variation or just an idea of how others approach things, you'll enjoy these :
Ready to add your own opinion, workout log or training article? Just head over to the Forums, Training Logs, or swing by the Article Submissions page. They're fantastic ways to share your ideas.
Video : Inspiring Movement (2011)
Indeed.



Gymchat 147 – Motivation II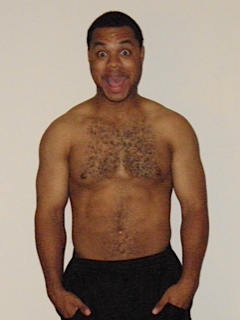 What is motivation? What role does it play in your training, and how can it be improved?


This week we're returning to this fascinating area; looking at things from a number of angles. What it is, how to get it, and how to use it to your advantage.
Helping us explore this fascinating topic is none other than Personal Trainer Roger Lawson. Fantastic.


Details –
Who : Strength-training fans
Topic : Motivation II
When : Wed Dec 7, 9pm EDT (1am UTC)
How : Post a comment, question or reply
If you've never been to one of these discussions before, here's how to join in the fun. Simple, quick to set up and free.
And to see when it's on in your timezone, head over to the calendar.
See you there.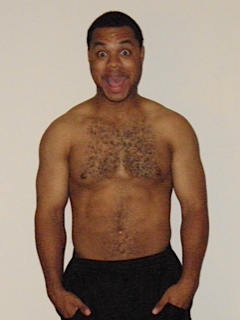 Quick update on last week's gymchat : Thanks once again to everyone who took part in the discussion on Nutritional Basics. Some superb ideas in there.
For those who missed out on the conversation, here's the transcript. Was a great one.


Tip of the Week: Setting up Bands for Dumbbell Benching
Each week we publish a number of tips and techniques via twitter, Google+, the forums, the blog; and now the newsletter. Wherever you are, there's always a way to improve what you're doing.
This tip comes to us from the Diesel Crew, in the form of a quick video demonstration. How to set up bands for the dumbbell bench press.
---
It's actually fairly straightforward (once you've done it a couple of times). The steps :
Create a loop
Put a twist in the loop
Set a neutral, thumb up hand postion inside the ends of the band
Rotate the thumb down as you move the band to a upper to mid back position
Maintain band tension as you pick up the bands and throughout the movement
A quick video demonstration :

Good stuff.


Considering : Business Management for the Personal Fitness Trainer
If you've ever thought about running your own gym (or any fitness business for that matter), you might be wondering exactly where to begin.


I'm keen to check out Charles M Ware's upcoming look at this very topic, Business Management for the Personal Fitness Trainer. It's a complex and fascinating area, as Derek certainly noted in the Setting Up a Strength Training Facility twitterchat.
(Incidentally, the books he mentioned are also great sources of information on this topic).
Looks like a good one.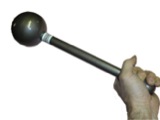 Quick update on the StrongerGrip Loadable Club Set we noted a while ago : I had a great discussion recently on club workouts for beginners. Great way to train.
When it came to the equipment part of the discussion, we both agreed on the loadable clubs from StrongerGrip. 3lb empty and around 8lb loaded up. Beautiful things.


Exercise of the Week : Homemade Tornado Ball Slam
When you're looking for a quick DIY Equipment project, it's hard to go past the Tornado Ball. Beautiful thing.
Here's Ross Enamait demonstrating just one way to put it to work. Good stuff.

---
Incidentally, if you'd like to get in touch regarding this or any other aspect of strength, you can send me an email here. Look forward to hearing from you.


Free Straight to the Bar eBooks
As a Strength & Fitness Newsletter subscriber you get several great eBooks, absolutely free. Just head over here, save them to your hard-drive, and dive in.
Good stuff.
NB : This is an ever-changing list of books. If you'd like to put your own work in front of a fantastic strength-focussed audience, let me know.
Time for Some New Gear? Here's What to Get, and How to Use It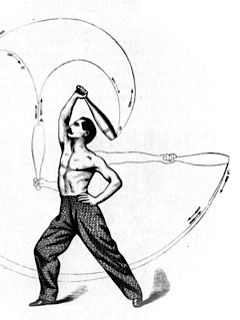 Thanks to everyone who's sent in feedback (via email, Facebook and Twitter) about the Straight to the Bar Guides – it's greatly appreciated.
For everyone who hasn't seen them yet, the Guides will help you decide what to get (and where), and how to train with it. There's some great information in there.