This Week on Straight to the Bar
I'm constantly amazed at just how much my training is influenced by the people on this site. Whether you're looking for a new piece of equipment, an unusual exercise variation or just an idea of how others approach things, you'll enjoy these :
Ready to add your own opinion, workout log or training article? Just head over to the Forums, Training Logs, or swing by the Article Submissions page. They're fantastic ways to share your ideas.
Video : Glob Lifting
Here's a brief look at a very interesting implement – half of a globe dumbbell, a blob variant if you like – The Glob. Nice one Jedd.



Gymchat 139 – Hand Strength II : Grip Work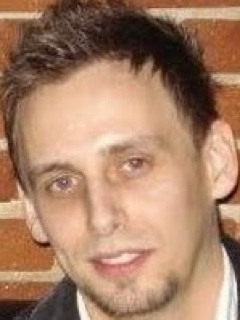 I love challenging the hands. Fingertip push-ups, climbers' chins, TTK work and a whole lot more. Good fun.
This week we're continuing our discussion on Hand Strength, focusing on the Grip Training side of things. What it is, why it's important and how to go about it.


Helping us explore this fascinating topic is none other than the inimitable Lane Hagen. Fantastic.


Details –
Who : Strength-training fans
Topic : Hand Strength II : Grip Work
When : Wed Oct 12, 9pm EDT (1am UTC)
How : Post a comment, question or reply
URL : https://plus.google.com/u/0/113406428532094481598/posts/9Qrcm3LMR7L
If you've never been to one of these discussions before, here's how to join in the fun. Simple, quick to set up and free.
And to see when it's on in your timezone, head over to the calendar.
See you there.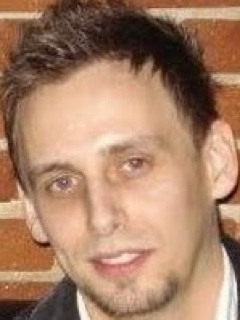 Quick update on last week's gymchat : Thanks once again to everyone who took part in the discussion on Hand Strength. Some superb ideas in there.
For those who missed out on the conversation, here's the transcript. Was a great one.


Sledgehammer Challenge for Charity
A note on the Sledgehammer Challenge for Charity we mentioned during the week. If you haven't seen it yet, the idea is simple : Rob Russell will attempt to strike a tyre with a 25kg sledgehammer a whopping 1,000 times in an hour, to raise money for the charity Children In Distress. Brilliant.
As a bonus, everyone who donates £2 or more will receive a copy of his superb ebook Unconventional Conditioning, as well as going in the draw for some particularly cool strength-training equipment. Details here.


Tip of the Week: Nail Bending Benefits – Neural Strength
Each week we publish a number of tips and techniques via twitter, Google+, the forums, the blog; and now the newsletter. Wherever you are, there's always a way to improve what you're doing.
This tip comes to use from 'Unbreakable' Adam Glass' article 'Why Bend Steel?'. Great question, great answer.
---
From 'Why Bend Steel?' :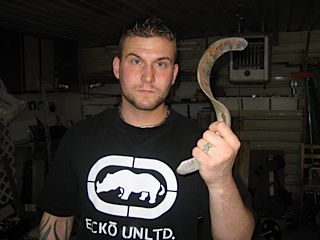 First benefit is to your neural strength: Steel bending is an exceptional way to build your single unit application of tension. What I mean is this – you have to tense and load every muscle in your body, take out all "leakages", brace everything together and direct it through you hands with a sniper's precise angle. If you get sloppy punching on the nails ends, you will hurt yourself. You could possibly punch yourself in the face, roll your hands out of the groove, stab yourself, or any other combination of less desirable outcomes. This activity will turn your wrist to stone. Your ability to direct power will be significantly increased. This will directly carry over to any other strength-skill you currently have. The way I load up to bend a Huge Stainless Steel Bastard is exactly the same feeling as when I load up to pull a max dead, to press a 48kg bell, or to slam an axe through a log. It adds a critical power appliance to your "strength skill tool box".
This increase in strength and power naturally will carry over to an increase in your endurance. Anyone who has bent a nail will tell you the first time they bent it was so tiring. I have watched people sweat bullets bending their first respectable nail. As time goes on you gain huge reserves of power. A personal testament to this level of power for me was October 2007 when I bent 150 60D nails in one hour using the double under (DU) grip. That represented a massive improvement from Jan 2007, when bending 10-15 nails left my hands extremely fatigued.
Good stuff.


Checking Out : Universal Strength Apparatus
Of the many suspension trainers available, this is the only commercial one I haven't thoroughly tested. Might be time to change that.
After reading Derek's updated Suspension Training 101 piece (grab the free PDF here), I grew intrigued at some of the less-common alternatives to things like the TRX. As much as I love the setup here, it'd be great to give the USA – Universal Strength Apparatus – a solid workout or three.
How about everyone here : which one (if any) do you use? What are your thoughts on it?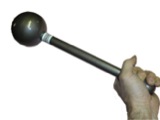 Quick update on the StrongerGrip Loadable Club Set we noted a while ago : I had a great discussion recently on club workouts for beginners. Great way to train.
When it came to the equipment part of the discussion, we both agreed on the loadable clubs from StrongerGrip. 3lb empty and around 8lb loaded up. Beautiful things.


Exercise of the Week : Hand Walking
When I began studying Judo, we were introduced to a number of weird and wonderful bodyweight exercises. Push-up variations, unusual jumping combinations and gems such as this – Hand Walking.
Warning : it's more difficult than it looks. Enjoy.

---
Incidentally, if you'd like to get in touch regarding this or any other aspect of strength, you can send me an email here. Look forward to hearing from you.


Free Straight to the Bar eBooks
As a Strength & Fitness Newsletter subscriber you get several great eBooks, absolutely free. Just head over here, save them to your hard-drive, and dive in.
Good stuff.
NB : This is an ever-changing list of books. If you'd like to put your own work in front of a fantastic strength-focussed audience, let me know.
Time for Some New Gear? Here's What to Get, and How to Use It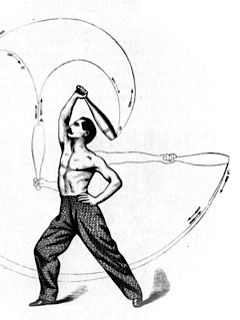 Thanks to everyone who's sent in feedback (via email, Facebook and Twitter) about the Straight to the Bar Guides – it's greatly appreciated.
For everyone who hasn't seen them yet, the Guides will help you decide what to get (and where), and how to train with it. There's some great information in there.