This Week on Straight to the Bar
I'm constantly amazed at just how much my training is influenced by the people on this site. Whether you're looking for a new piece of equipment, an unusual exercise variation or just an idea of how others approach things, you'll enjoy these :
Ready to add your own opinion, workout log or training article? Just head over to the Forums, Training Logs, or swing by the Article Submissions page. They're fantastic ways to share your ideas.
Video : BOSU Handstand Push-ups
With Barmageddon 2012 coming up in a few months, it's time to bring out the serious bodyweight training. Fantastic.



Gymchat 138 – Hand Strength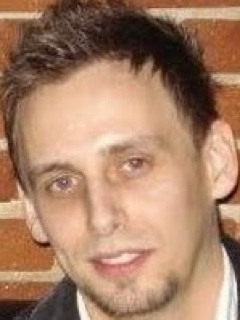 I love challenging the hands. Fingertip push-ups, climbers' chins, TTK work and a whole lot more. Good fun.
This week we're taking an in-depth look at all aspects of Hand Strength. What it is, why it's important and how to train for it.


Helping us explore this fascinating topic is none other than the inimitable Lane Hagen. Fantastic.


Details –
Who : Strength-training fans
Topic : Hand Strength
When : Wed Oct 5, 9pm EDT (1am UTC)
How : Post a comment, question or reply
URL : https://plus.google.com/u/0/113406428532094481598/posts/NHd6mBn86jQ
If you've never been to one of these discussions before, here's how to join in the fun. Simple, quick to set up and free.
And to see when it's on in your timezone, head over to the calendar.
See you there.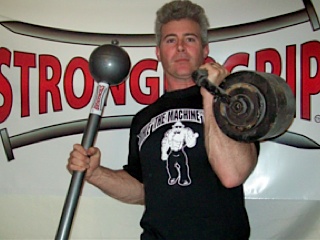 Quick update on last week's gymchat : Thanks once again to everyone who took part in the discussion on Grip, Clubs & Health. Some superb ideas in there.
For those who missed out on the conversation, here's the direct link. Was a great one.


Tip of the Week: Returning to Heavy Training – Inspecting the Equipment
Each week we publish a number of tips and techniques via twitter, Google+, the forums, the blog; and now the newsletter. Wherever you are, there's always a way to improve what you're doing.
This tip is an answer to the question 'If you're using your old gear, how do you test things to make sure they're still safe and working correctly?', directed at Vic Magary during the Heavy Training after a Break Gymchat. A great discussion.
---
From Gymchat 136 – Heavy Training after a Break :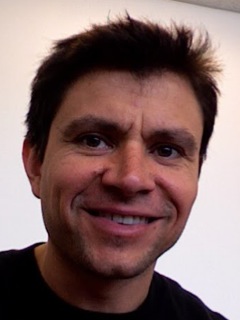 I think the most important thing to inspect would be the J-cups where you set the bar. Also simply taking a wrench to all of the bolts of a rack to make sure they are good and tight. Depending on the type, you may want to double check the collars. I'd think the barbell and plates would be fine even after a few years as long as they were subject to normal conditions.
Good stuff.


Reading : Convict Conditioning (Kindle Edition)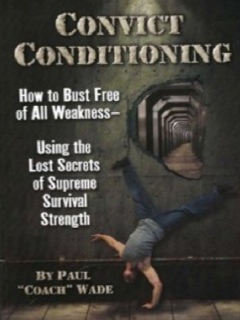 I love this book.
I somehow missed out on this the first time around, and was only reminded of it during a chance conversation over the weekend. And I have to say, it's a great read.
Convict Conditioning looks at a reasonably uncommon way to employ bodyweight training : to provide some serious strength gains. Through a progression of exercise variations and routines, Paul 'Coach' Wade takes the reader from the realm of absolute beginner (in a strength-training sense) to being freakishly strong. There is no doubt at all that this approach – though certainly not the only one – works.
If you're at all curious about the 'forgotten' aspect of bodyweight training – the ability to make some serious strength gains – then Convict Conditioning is for you. Fantastic book.
NB : As with last week's book, I'm reading it via the Kindle app on the iPad. It's also available as a paperback, or as an ebook directly from Dragon Door.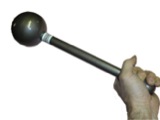 Quick update on the StrongerGrip Loadable Club Set we noted a while ago : I had a great discussion recently on club workouts for beginners. Great way to train.
When it came to the equipment part of the discussion, we both agreed on the loadable clubs from StrongerGrip. 3lb empty and around 8lb loaded up. Beautiful things.


Exercise of the Week : Keg + Chain Lifting
This is a great way to combine your grip and keg work. Lifting a weighted keg by the hub.
A brief demonstration :



Good stuff.
---
Incidentally, if you'd like to get in touch regarding this or any other aspect of strength, you can send me an email here. Look forward to hearing from you.


Free Straight to the Bar eBooks
As a Strength & Fitness Newsletter subscriber you get several great eBooks, absolutely free. Just head over here, save them to your hard-drive, and dive in.
Good stuff.
NB : This is an ever-changing list of books. If you'd like to put your own work in front of a fantastic strength-focussed audience, let me know.
Time for Some New Gear? Here's What to Get, and How to Use It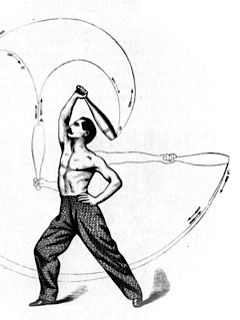 Thanks to everyone who's sent in feedback (via email, Facebook and Twitter) about the Straight to the Bar Guides – it's greatly appreciated.
For everyone who hasn't seen them yet, the Guides will help you decide what to get (and where), and how to train with it. There's some great information in there.