This Week on Straight to the Bar
I'm constantly amazed at just how much my training is influenced by the people on this site. Whether you're looking for a new piece of equipment, an unusual exercise variation or just an idea of how others approach things, you'll enjoy these :
Ready to add your own opinion, workout log or training article? Just head over to the Forums, Training Logs, or swing by the Article Submissions page. They're fantastic ways to share your ideas.
Video : Forward Step Down with Resistance Bands
This is a very interesting combination – part of a RBT series intended to minimise ACL injuries. The Forward Step Down with Resistance Bands.

Good stuff.


Gymchat 133 : Workout Nutrition
The other side of training – nutrition.


This week we're continuing our series on diet, looking at Workout Nutrition. What to consume before/during/after a workout, how it changes based on workout type, and why it all works. The good stuff.
Helping us explore this fascinating topic is none other than Examine.com's Kurtis Frank. Fantastic.


Details –
Who : Strength-training fans
Topic : Workout Nutrition
When : Wed Aug 31, 9pm EDT (1am UTC)
How : Post a comment, question or reply
If you've never been to one of these discussions before, here's how to join in the fun. Simple, quick to set up and free.
And to see when it's on in your timezone, head over to the calendar.
See you there.


Quick update on last week's gymchat : Thanks once again to everyone who took part in the discussion on Finding a Personal Trainer. Some superb ideas in there.
For those who missed out on the conversation, here's the direct link. Was a great one.


Tip of the Week: Tearing Your First Deck of Cards – Squeeze your Thumb
Each week we publish a number of tips and techniques via twitter, Google+, the forums, the blog; and now the newsletter. Wherever you are, there's always a way to improve what you're doing.
This tip comes to us in the form of a card-tearing technique correction from Jedd 'Napalm' Johnson, and shares an oft-overlooked part of the tearing process. The importance of the thumb.
---
From the article Three Technique Corrections for Tearing Your First Deck of Cards :


Many people fail to realize the importance of the thumb in tearing a deck of cards and barely engage it. The thumb can be used to secure the deck of cards in your hands by pressing hard against the side of the deck. The thumb can also be used to wrap over a fingertip or two to increase your crimp grip power on the outside cards.
Good stuff.


Checking Out : The BXT (Body Xtreme Trainer)
This looks fantastic.
The BXT is a progressive resistance tool for assisting with things like handstands, pushups and a whole lot more. It also serves as a suspension trainer of sorts, for a standard full-body workout.
Looks great. Anyone here tried one?



Quick update on the Feats of Strength DVD : Last week we noted this incredible resource. Fantastic.
If you're keen to incorporate some old-time strongman techniques into your own training, Feats of Strength is a perfect place to start.


Exercise of the Week : The Korean Dip
A while ago we noted the weighted version of the superbly simple Bench Dip. Here's another great variation of the humble dip (and there are several to choose from) – the Korean Dip.
Once again, this one's easier to demonstrate than to explain, so here's a quick video from Gymnastic Bodies :

Nice one.


---
Incidentally, if you'd like to get in touch regarding this or any other aspect of strength, you can send me an email here. Look forward to hearing from you.


Free Straight to the Bar eBooks
As a Strength & Fitness Newsletter subscriber you get several great eBooks, absolutely free. Just head over here, save them to your hard-drive, and dive in.
Good stuff.
NB : This is an ever-changing list of books. If you'd like to put your own work in front of a fantastic strength-focussed audience, let me know.
Time for Some New Gear? Here's What to Get, and How to Use It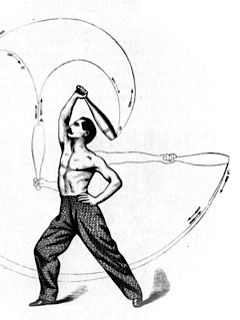 Thanks to everyone who's sent in feedback (via email, Facebook and Twitter) about the Straight to the Bar Guides – it's greatly appreciated.
For everyone who hasn't seen them yet, the Guides will help you decide what to get (and where), and how to train with it. There's some great information in there.