This Week on Straight to the Bar
I'm constantly amazed at just how much my training is influenced by the people on this site. Whether you're looking for a new piece of equipment, an unusual exercise variation or just an idea of how others approach things, you'll enjoy these :
Ready to add your own opinion, workout log or training article? Just head over to the Forums, Training Logs, or swing by the Article Submissions page. They're fantastic ways to share your ideas.
Video : Goblet Carry
Via Fight Geek : an interesting exercise by Kevin Carr – the Goblet Carry. Looks good.



Twitterchat 130 – Supplements : Vit D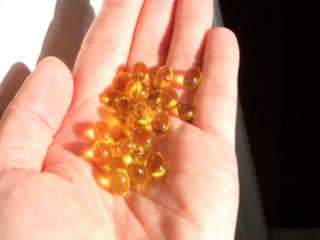 A little dietary fine-tuning can have a big impact. Bigger gains, faster recovery and better health overall. More time in the gym.


This week we're returning to our discussion on supplements, taking a look at one I'm a big fan of – Vitamin D. What it really is, what kinds there are, what they can do and how to get what you need.


Helping us explore this fascinating topic is none other than Body by D-Rock's Derek Peruo (@bodybydrock). Fantastic.


Details –
Who : Strength-training fans
Topic : Supplements : Vit D
When : Wed Aug 10, 9pm EDT (1am UTC)
How : Include #sbgym in your tweets.
If you've never been to one of these twitterchats before, here's how to join in the fun. Simple, quick to set up and free.
And to see when it's on in your timezone, head over to the twitterchat calendar.
See you there.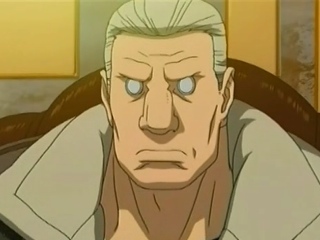 Quick update on last week's twitterchat : Thanks once again to everyone who took part in the discussion on The Future of Fitness II. Some superb ideas in there.
For those who missed out on the conversation, here's a brief summary. Was a great one.


Tip of the Week: How to Prevent Shin Splints
Each week we publish a number of tips and techniques via twitter, facebook, the forums, the blog; and now the newsletter. Wherever you are, there's always a way to improve what you're doing.
This tip comes to us from Body by Long's Bill Long, and shares some simple ways to prevent shin splints from your running sessions.
---
From the article How to Prevent Shin Splints :
The pain you feel on your shin is simply caused by overtraining the muscle tissue surrounding the bone. When you run, hike, or walk for a long distance, your shins become tight. They can become so tight in fact that you think your legs are going to snap in half.
Fortunately, there are a few things you can do to prevent this from occurring :



First of all, you need to make sure you have the proper footwear when starting any type of running program. There are specialty stores where they will put you on a treadmill and have you run to see what your "gap" looks like while looking to see if you are running properly. To prevent shin splints you can do a few things. During your warm-up prior to your workout, walk for 50ft and back on your heels. When you're done with your workout while stretching, do it again.
Once you are accustomed to doing this, you can add resistance. You can do this with a buddy or with a dumbbell. Attach a jump stretch band to the DB or have your buddy hold the band and sit on the floor with your legs stretched out all the way; wrap the bands around your feet; then flex your foot back towards you. Hold for a second and take it back to about a 45 degree angle and continue this for 5-8 reps. This will make your shins much stronger and your legs more resistant to injury. This will benefit your weight training while also strengthening your legs. Since you do calf raises, you should do shin flexes or toe raises. When training your quads you do the opposite motion by training your hamstrings, why not start training your shins.
Good stuff.


Checking Out : George Kirby's Basic Jujitsu Techniques
This is an excellent – and free – introduction to this wonderful art.
In Basic Jujitsu Techniques George Kirby lays out 4 key moves to improve your Jujitsu weapons training, as well as the thinking behind each one. To give you a taste of the detailed instruction in the ebook, here's a brief sample.
And if you like what you see, head over here and grab a copy. Once again, it's absolutely free.
Enjoy.



Quick update on the SEALFIT Training : Two weeks ago we noted this incredible training approach. Fantastic.
If you're keen to incorporate some military fitness into your own training, SEALFIT is a perfect place to start.


Exercise of the Week : Hillside Tire (or Tyre) Rolling
In addition to the standard flips (which are superb things) there are many, many ways to work with a large tyre. Here are a couple of my favourites – Uphill Tag-Team Flipping and Hillside Rolling. Good fun.
Over to Jason Trott for a demonstration :

Beautiful.
---
Incidentally, if you'd like to get in touch regarding this or any other aspect of strength, you can send me an email here. Look forward to hearing from you.


Free Straight to the Bar eBooks
As a Strength & Fitness Newsletter subscriber you get several great eBooks, absolutely free. Just head over here, save them to your hard-drive, and dive in.
Good stuff.
NB : This is an ever-changing list of books. If you'd like to put your own work in front of a fantastic strength-focussed audience, let me know.
Time for Some New Gear? Here's What to Get, and How to Use It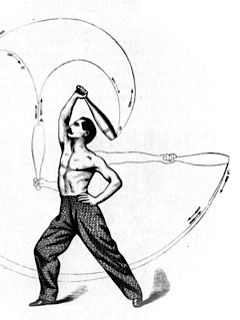 Thanks to everyone who's sent in feedback (via email, Facebook and Twitter) about the Straight to the Bar Guides – it's greatly appreciated.
For everyone who hasn't seen them yet, the Guides will help you decide what to get (and where), and how to train with it. There's some great information in there.