This Week on Straight to the Bar
I'm constantly amazed at just how much my training is influenced by the people on this site. Whether you're looking for a new piece of equipment, an unusual exercise variation or just an idea of how others approach things, you'll enjoy these :
Ready to add your own opinion, workout log or training article? Just head over to the Forums, Training Logs, or swing by the Article Submissions page. They're fantastic ways to share your ideas.
NB : I've set up a new commenting system for Straight to the Bar, which makes it even easier to share your views with the world. You can log in using your Facebook, Twitter, Google or Disqus accounts. Much simpler.
Video : Jump Workout
Nice and simple. Love it.



Twitterchat 125 – Supplements : Fish Oil
A little dietary fine-tuning can have a big impact. Bigger gains, faster recovery and better health overall. More time in the gym.
Over a few weeks we'll be taking a detailed look at several of the supplements that are commonly taken, and the benefits they can bring. First up, Fish Oil.


Helping us explore this fascinating topic is none other than nutritionist Jessica (@fish_oil). Fantastic.


Details –
Who : Strength-training fans
Topic : Supplements : Fish Oil
When : Wed Jul 6, 9pm EDT (1am UTC)
How : Include #sbgym in your tweets.
If you've never been to one of these twitterchats before, here's how to join in the fun. Simple, quick to set up and free.
And to see when it's on in your timezone, head over to the twitterchat calendar.
See you there.


Quick update on last week's twitterchat : Thanks once again to everyone who took part in the discussion on Advanced Bodyweight Training. Some superb ideas in there.
For those who missed out on the conversation, here's a brief summary. Was a great one.


Tip of the Week: Using Rags, Old Clothes & Curtains to Fill Your Sandbag
Each week we publish a number of tips and techniques via twitter, facebook, the forums, the blog; and now the newsletter. Wherever you are, there's always a way to improve what you're doing.
This tip comes to us from Music Teacher & Personal Trainer Anna Papij (@annapapij), currently gearing up for the Fairfield Bootcamp. Should be a great one.
---
Ever find yourself on-the-road and looking for a quick (and inexpensive) way to fill a sandbag or two?
When sand isn't available – or when you're simply after a bit of a change – try filling the bag with rags, old clothes or curtains. Here's one of Anna's own curtain-filled bags, which retains many of the sandbag's properties (reasonably heavy, shifting weight etc) without being incredibly hard or making a mess. Ideal for conditioning work.
To explain how it's done, here's Anna :


I used 2 curtains for their heavy weight. I folded up each curtain and put each one in a plastic bag. I doubled the bag because I'll be using it outside and I don't want water to get in. Then 2 bags, the size of the white one you see, just fit into the black bag. The black bag is waterish proof too so it should be good for outside. All up the bag weighs 12.8kg. It's a decent weight for throwing around for general conditioning.
Reading : UnThinkable
Once again, I'm catching up on a little reading.
This time it's in the form of UnThinkable, Scott Rigsby's autobiography which I somehow missed when it first appeared. It's perhaps the most inspirational story you'll ever hear.
If you don't know Scott, part of the book's description on Amazon will give you a good idea :


After losing both of his legs in a car accident at age 18, Scott Rigsby battled his way back from depression and addiction to achieve the unthinkable–become the first double-leg amputee ever to cross the finish line in the sporting world's most gruelling and prestigious competition, the Ironman Triathlon. Scott has since become an inspiration to hundreds of thousands of physically challenged and able-bodied athletes the world over. Unthinkable documents Scott's remarkable journey.
As I noted above, it's an incredibly inspirational book. Definitely one to check out.


Quick update on the Introduction to Strongman Training DVD : Last week we noted this incredible instructional video. Fantastic.
Whether you're keen to incorporate some Strongman work yourself, or are coaching others; the Introduction to Strongman Training DVD is a brilliant place to start.


Exercise of the Week : The TRX Bodysaw
The TRX is a fantastic thing, and here's a very interesting way to put it to work – the Bodysaw. It's easier to see than to describe, so here's a quick demonstration from Troy Anderson :

btw, this is from Troy's excellent Healthy Shoulders, Happier Hamstrings series. If you haven't already, check it out – loads of creative exercises such as this.
---
Incidentally, if you'd like to get in touch regarding this or any other aspect of strength, you can send me an email here. Look forward to hearing from you.


Free Straight to the Bar eBooks
As a Strength & Fitness Newsletter subscriber you get several great eBooks, absolutely free. Just head over here, save them to your hard-drive, and dive in.
Good stuff.
NB : This is an ever-changing list of books. If you'd like to put your own work in front of a fantastic strength-focussed audience, let me know.
Time for Some New Gear? Here's What to Get, and How to Use It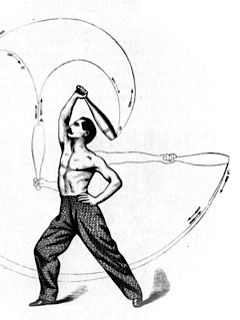 Thanks to everyone who's sent in feedback (via email, Facebook and Twitter) about the Straight to the Bar Guides – it's greatly appreciated.
For everyone who hasn't seen them yet, the Guides will help you decide what to get (and where), and how to train with it. There's some great information in there.