This Week on Straight to the Bar
I'm constantly amazed at just how much my training is influenced by the people on this site. Whether you're looking for a new piece of equipment, an unusual exercise variation or just an idea of how others approach things, you'll enjoy these :
My friend The Human Vice.
Nice piece on a seriously strong guy – Pat 'The Human Vice' Povalitis.

The Magnificent Seven
There have been some truly incredible articles on this site over the years; here are a handful of favourites. 7, to be exact.

Ready to add your own opinion, workout log or training article? Just head over to the Forums, Training Logs, or swing by the Article Submissions page. They're fantastic ways to share your ideas.
NB : if you enjoy the articles, show the authors your appreciation by voting (using the Like, Digg and Retweet icons). Cheers.
Video : AntiGravity Obstacle Course
If you've ever thought about building your own obstacle course, here are a few ideas. Nice one.



Coming Events
I'm fascinated by the various ways in which people adapt their training in order to suit long-term goals. Everything from a specific challenge or competition to a simple 'I want to pull x lbs by the end of the year'. Good stuff.
This week we're taking a look at one of the many kinds of physical preparation available, Periodisation – itself having a variety of uses and implementations. Helping us peek into this fascinating world is Strength Coach and 'Trainer of Trainers' Karsten Jensen (@CoachKarsten), himself a long-time adherent to a structured, cycled training approach.
Should be a fantastic discussion.


Details –
Who : Strength-training fans
Topic : Periodisation
When : Wed Jun 30, 9pm EDT (1am UTC)
How : Include #sbgym in your tweets.
To see when it's on in your timezone, head over to the twitterchat calendar.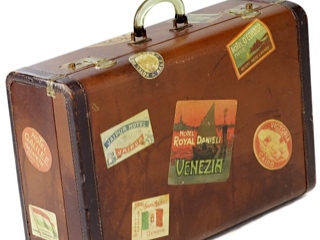 Quick update on last week's twitterchat : Following the discussion on Training Whilst Travelling there have been a number of superb videos showing various DIY and travel-ready pieces of equipment.
Of these, my favourite is the setup shown in this video – an inexpensive suspension training system which is perfect for both indoor and outdoor sessions while you're on-the-road. Nice one.


Getting Ready For : SELECTED!
There's an enormous stack of training books & DVDs sitting beside my desk here (it's amazing just how much arrived while I was in Townsville), and I'm diving into it at every available opportunity. There's some great stuff in there.
Among them is Josh Henkin's new SELECTED! DVD, which outlines a series of workouts based on those used with US Army Special Forces candidates. I have to say, it looks fantastic.
Full review shortly; in the meantime, swing by Josh's site and check it out. Good stuff.
NB : as I mentioned above, there's a stack of great material here. If you're interested in reviewing any of it, drop me a line or grab me on twitter. Look forward to it.


Exercise of the Week : Kettlebell Snatch
Here's a brief tutorial on a kettlebell staple – The Snatch. Good stuff.