On the Forums
I'm constantly amazed at just how much my training is influenced by the people on this site. Whether you're looking for a new piece of equipment, an unusual exercise variation or just an idea of how others approach things, head over to the forums :
Ready to add your own workout log or training article? Just head over to the Articles & Logs page and log in, and click 'Post to Your Blog'. That's all there is to it.
NB : if you like what you see, show the authors your appreciation by voting (using the icons for Digg, StumbleUpon etc above each article). Cheers.
Video – Thick Rope Training
A dose of rope work. Good stuff.

Deal of the Week – The Definitive Guide to Kettlebell Juggling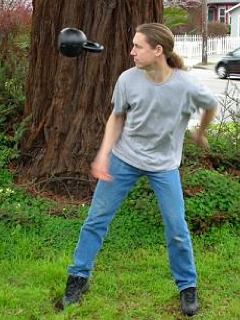 This is a brilliant collection.
Kettlebell Juggling is an amazing activity, and these DVDs will show you exactly how to do it. It's a complete progression, assuming nothing more than a basic proficiency with a kettlebell.
What's more, Logan has updated this collection with an even greater array of bonus materials – including regular video tutorials to help keep you at the top of your game.
Perfect.


Coming Events
Twitterchat 55 – Log Training : If you've ever considered competing in a Strongman competition, a dose of log work will quickly form a major part of your routines.
This week we're taking a close look at this superb form of training – what it is, how to do it well, and the many ways to make it even more challenging. Helping us to navigate this fascinating area is Strongman Chase Karnes (@ChaseKarnes), who's certainly no slouch with the log. Fantastic.


Who : Strength-training fans
Topic : Log Training
When : Wed Mar 3, 9pm EST (1am UTC)
How : include #sbgym in your tweets (here's how)
To see when it's on in your timezone, head over to the twitterchat calendar.
See you there.
Personal Record Every Day
What's your latest PR? No matter what sort of training you enjoy, there are always records to be broken. Helping to highlight that process (as well as giving away some fantastic training gear) is none other than Adam Glass and Josh Hanagarne. Nice one.
Got an event that you'd like to add? Let me know.
Reading : Diesel Crew Bending eBook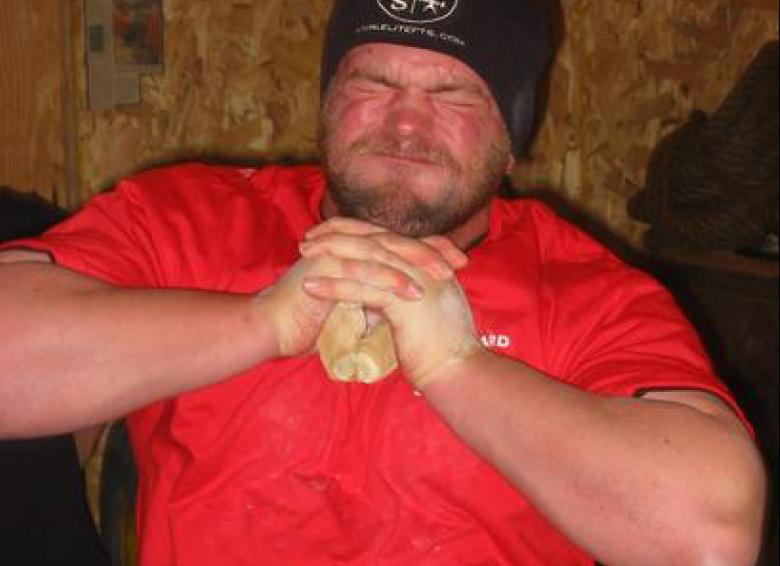 Ready to bend some steel?
Grab a copy of the Diesel Crew's Bending eBook.
Superb.


Exercise of the Week : Seated Half-Press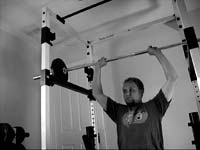 Although the Seated Half-Press looks like a shoulder exercise, it's actually for the lateral head of the triceps. And a new triceps movement is always welcome.


From the original article :
To perform the movement, put a bench in a power rack and set the pins just above head height. With the bar directly overhead, take a shoulder-width grip and point your elbows out to the sides. Press, pause at the bottom and repeat.
Love it.