On the Forums
I'm constantly amazed at just how much my training is influenced by the people on this site. Whether you're looking for a new piece of equipment, an unusual exercise variation or just an idea of how others approach things, head over to the forums :
Ready to add your own workout log or training article? Just head over to the Articles & Logs page and log in, and click 'Post to Your Blog'. That's all there is to it.
NB : if you like what you see, show the authors your appreciation by voting (using the icons for Digg, StumbleUpon etc above each article). Cheers.
Video – D-Rock TV
Derek Peruo has just launched his new series of videos (first one below), taking a look at various workout tips and products. Enjoy.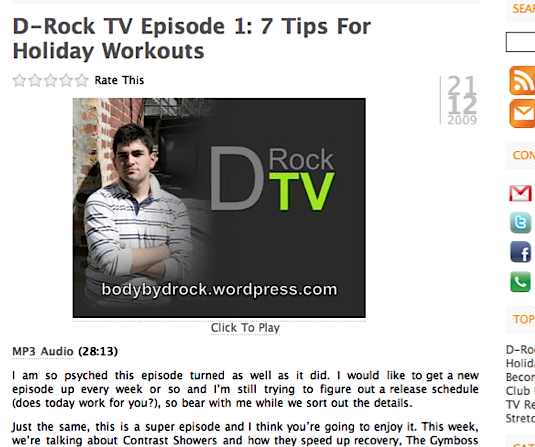 Deal of the Week – Battling Ropes
As we mentioned last week, a length of thick rope is a superb training tool. No matter what your training goals are, for some serious conditioning work you can't go past the Battling Ropes.
Beautiful.


Coming Events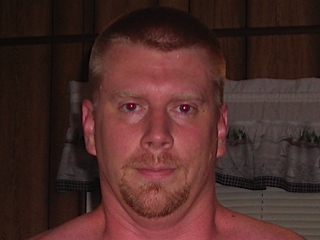 Twitterchat 45 – Belts, Wraps & Straps : Used sparingly, Belts Wraps & Straps are all ideal for increasing the amount you lift/adding safety in certain conditions. Great things.
This week we're chatting about these and other assistance devices; when and how to use them to get the benefit without putting yourself at risk. Aiding us in this is none other than the Strength Doctor, Tim Hull. Fantastic.
Details –
Who : Strength-training fans
Topic : Belts, Wraps & Straps
When : Wed Dec 23, 9pm EST (1am UTC)
How : include #sbgym in your tweets (here's how)
To see when it's on in your timezone, head over to the twitterchat calendar.
See you there.
Super Gym's Hot Dog Eating Competition : How many hot dogs (with the bun) can you eat in five minutes? Swing by the Super Gym, Iceland.
Fantastic.
Got an event that you'd like to add? Let me know.
Exercise of the Week : Sandbag Obstacle Course
Not so much as an exercise as a great way to train. Grab your sandbag and head to the local park.
Good fun.