On the Forums
I'm constantly amazed at just how much my training is influenced by the people on this site. Whether you're looking for a new piece of equipment, an unusual exercise variation or just a training routine or two, head over to the forums :
NB : Ready to add your own workout log or training article? Just head over to the Articles & Logs page and log in, and click 'Post to Your Blog'. That's all there is to it.
Video – One Arm Barbell Snatch-Get Up-Windmill-Overhead Squat
Very nice work Max. Good stuff.

Deal of the Week – The Rotater
The Rotater is a brilliant thing. Highly recommended.
Why not take this opportunity to grab one at a whopping 50% discount? Details here.
Fantastic.


Coming Events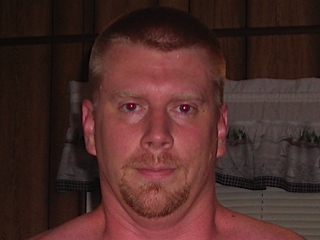 Twitterchat 36 – Knee Injuries : Ever injured your knee while training? Been working around the pain, avoiding certain exercises? This week we'll be discussing the many types of knee injuries, how you can avoid them, and how to help the one you already have.
Helping us to navigate through this fascinating world is The Strength Doctor, Tim Hull. Whether you're after a fix for an existing problem, or would like to avoid them in the future, Tim has a few suggestions. Looking forward to it.
Details –
Who : Strength-training fans
Topic : Knee Injuries
When : Wed Oct 21, 9pm EST (1am UTC)
How : include #sbgym in your tweets (here's how)
To see when it's on in your timezone, head over to the twitterchat calendar.
See you there.
NB : if you'd like to be a guest on an upcoming chat, get in touch. It's always great to discover how other people are training.
Kettlebell Juggling Contest : how's your kettlebell juggling? For details, head over here. Good stuff.
Card Tearing Contest : or a spot of card tearing perhaps? Now this one will be fun. Find out why.
Got an event that you'd like to add? Let me know..


Exercise of the Week : Bulgarian Bag No-Hands Get-Up
As Steve mentions in the video, this is a fantastic way to work the core. Good fun.