On the Forums
I'm constantly amazed at just how much my training is influenced by the people on this site. Whether you're looking for a new piece of equipment, an unusual exercise variation or just a training routine or two, head over to the forums :
NB : Ready to add your own workout log or training article? Just head over to the Articles & Logs page and log in, and click 'Post to Your Blog'. That's all there is to it.
Video – Diego Sanchez Bridge Row
Bridging is simply too good to ignore. Here's a great variation.

Deal of the Week – Swagerstrength Pinch Plate
For a controlled and safe way to work on your pinch grip, the Swagerstrength Pinch Plate is superb. Highly recommended.
Why not take this opportunity to grab one at a discounted price? Buy one before midnight (ET) on Oct 14, and enter the coupon code PINCHSTTB at checkout. You'll get $5 off the usual low price.
Fantastic.
Coming Events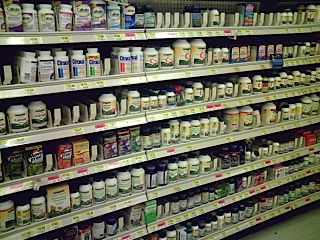 Twitterchat on Supplementation : this week we're talking about supplementation – everything that's added to your regular diet; typically on a daily basis. Vitamins and Minerals, the many varieties of protein shakes, Creatine, energy bars and so on. Whatever you take.
Here's your chance to announce what you take, and why. It's also a perfect chance to find out the results of the various kitchen-based experiments (and Chris, I'm looking in your direction). Should be great.
Details –
Who : Strength-training fans
Topic : Supplementation
When : Wed Oct 14, 9pm EST (1am UTC)
How : include #sbdiet in your tweets
To see when it's on in your timezone, head over to the twitterchat calendar.
See you there.
NB : if you'd like to be a guest on an upcoming chat, get in touch. It's always great to discover how other people are training.
Kettlebell Juggling Contest : how's your kettlebell juggling? For details, head over here. Good stuff.
Card Tearing Contest : or a spot of card tearing perhaps? Now this one will be fun. Find out why.
Grip Contests : There are also several grip contests coming up shortly, including :
Finnish Open Grip Strength Championships
Super Gym – Rolling Thunder and CoC
For details – and to add an event – swing by the Grip Contest Calendar.


Exercise of the Week : The Overhead Tyre Throw
Nice and simple – the Overhead Tyre (OK, tire) Throw. Pick up a modest tyre, throw it overhead and repeat. That's all there is to it.
NB : it's far more challenging than it sounds. Good fun.

Looking for more tire-training goodness?