Video – Decline GHRs


This is a superb piece of equipment, used here to demonstrate the particularly challenging Decline GHR. Love it.
52 Blocks Knuckle Game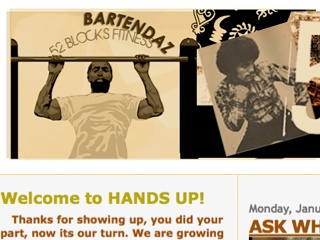 As the fitness arm of the not-for-profit Constellation group, the Bartendaz have been doing some great stuff over the years (here's a sample). One of their training approaches involves the 52 Blocks combat system; loosely part of Jailhouse Rock.
If you've never seen 52 Blocks in action before, head over to 52 Blocks TV and swing by 52 Blocks Knuckle Game Good stuff.


Got a site, event or product you'd like to recommend? Drop us a line.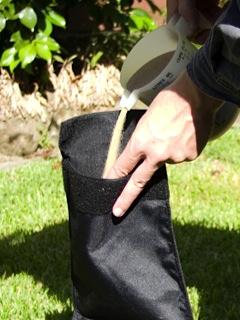 This week we take a brief look at the Ultimate Sandbag.
I've been using the Ultimate Sandbag for a while now (here's the original review), and it's quickly taken a key place in my conditioning workouts. Great thing.
Two things I've noted over the past few weeks. First, it's designed for a fair bit of abuse. I generally use it outdoors (apart from anything else, there's more room) and the bag gets dragged, thrown and unceremoniously dumped on a regular basis. No problems at all.
Secondly, although I can change the weight of the bag (just by throwing in another filler bag or two), I generally don't. It's just not necessary for the type of workouts I do, and there are many other ways to make a sandbag exercise more/less challenging.
Overall, it's a great thing. Highly recommended.