Video – Two Guys, One Bar


CrossFit's 'Grace' with a twist. Good stuff.
Primal Nature Play
Remember Rocannon MacGregor? He's learnt a thing or two about outdoor training over the past few decades, and he shares that over at Primal Nature Play. Think of the great outdoors with kettlebells, ropes, clubs and other fun things. Nice one.
NB : this is only one of many of Rocannon's blogs – there's a complete list over on rocannon.com. At least there will be shortly.


Got a site, event or product you'd like to recommend? Drop us a line.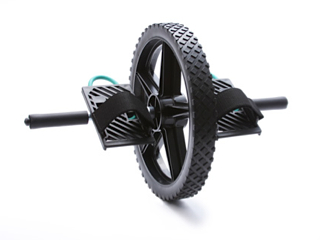 This week : the Power Wheel. Love it.
Crunches not your thing? Can't say I blame you – I loathe them myself.
As Fight Geek mentioned the other day, a brilliant alternative for core work is the Power Wheel. I grabbed mine from MBG; and Brendan Dart recently described a DIY version over on The Pound.
Either way, they're fantastic things. Highly recommended.