Video


General Alexander Retuinskih certainly knows how to move. Excellent.
Site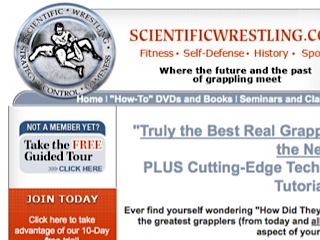 Scientific Wrestling is a superb online resource for combat athletics. Whether you're most comfortable with one of the many martial arts disciplines or the equally lengthy list of wrestling styles; you'll be at home here.
To get a feel for things, perhaps the best place to start is with the blog. Love it.


If you'd like to recommend a site or event to us, send us an email.