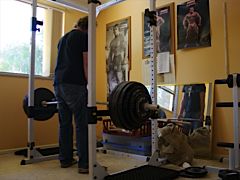 What's This?
The Strength & Fitness Newsletter is a weekly email newsletter which summarises the things added to Straight to the Bar (as well as a few gems from the archives). Absolutely free.
To add your name to the list, sign up below. You'll receive a confirmation shortly afterward, and a newsletter every Monday (Sydney time) after that.

btw, I'd love to hear your feedback – both on the individual items and the newsletters themselves. Drop a comment below the relevant issue, or swing by Twitter ( I'm @scottbird ).
cheers,
Scott